Your questions answered!
Read the answers to the most commonly asked Neopets questions this week in the Editorial section. Each week the most popular questions will be answered by one of the creators of Neopets, so keep checking back to stay updated.
The Thirst for Knowledge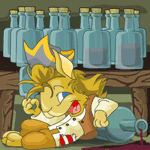 Many Neopians think it's pointless to raise their the intelligence of their Neopoints. I see so many pets that obviously have never had a single book read to them. But a big part of having Neopets is to take care of them and raise them, meaning you should make them smart too! The worst thing that can happen is to have your dim-witted Neopet pay ten thousand Neopoints for a 600 NP Top Tuskaninny book because they couldn't count their Neopoints... more>>
Everything You Wanted to Know About Cliffhanger...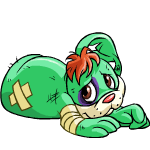 Ah, Cliffhanger! If you're not too familiar with the game, it's that wonderful cryptogram that dishes out decent Neopoints if you can solve it. But most people don't play it because they can't stand seeing a big green Neopet fall off of a mountain... more>>
Top stories include Jetsam Day, even more Faerie snowglobes, Plushie keyrings, and Neopia's hottest new game, Invasion of Meridell! Get the latest on these and other headlines here.
Guide to Guilds: Leadership and Council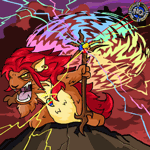 Leadership can be, at times, one of the most positive and enriching experiences you will ever have. At other times, however, it can give you quite a headache. The key to effective leadership is balancing things so that the majority of the time you are enjoying that uplifting happy feeling, while things are running as smoothly as possible... more>>
Other Stories
"Say Cheese!" by scriptfox - Stonrot was known throughout Meridell as a Techo that was foolish, stubborn, and prone to wild ideas. In short, his wife and son were objects of sympathy as they suffered through one crazy mess after another... more>>


"Cybil and Ginny" by al_the_chia - Ginny R. Antigoni was a joyful yellow Cybunny who never stopped smiling as long as her older sister, Cybil P. Antigoni, knew her. She had big, round blue eyes and short blonde pigtails, and was always curious about the world around her, almost more so than her astute parents and sister... more>>


"Wart and the Dream of Unis" by ghostpoop - Wart sat in the corner of the Spooky Petpets shop picking at his fur and scratching his backside. Nobody liked Walking Carpets, and not just because they had an awful habit of scratching their bums but the majority of Neopia was more interested in... more>>


Fend Off Evil!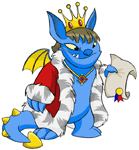 This week's issue is brought to you by: Invasion of Meridell

Submit your stories, articles, and comics using the new submission form.