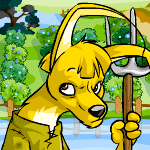 A Game of Berries: The Story
I ended up with two Half-Eaten berries, two Piles of Dung, a Piece of Wool, and an Old Boot.
by lost_desert_fan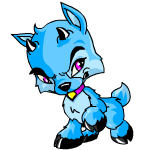 A Look at the Stars
"Aww, is Taitl goin' to cry?"
by squieshie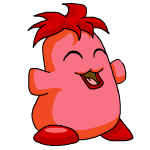 Alkuna and the Chia
"Most Chias I meet dissolve into sobbing puddles if they get so close to me. You're the first to be willing to get so close to my teeth."
by alkuna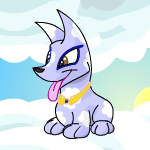 Ankh the Cloud Anubis
Anubis barked something to Peopatra. "That one was never named."
by vvw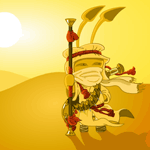 Boldheart: Spirit of the Dragon
"My weapon is my life."
by meratocat
Dragon Thieves: Crewchik1221
"I've been there before, and never again," I whispered softly.
by child_dragon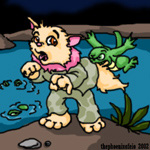 Krawk Files: Terror of the Black Pawkeet
"Don't you remember what happened last week, Les?" Keri said with a giggle.
by shidi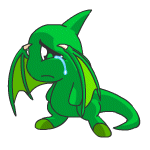 Malindria of Meridell
But now I was Malindria, the shrimply little Shoyru, who was also in love with a prince. I sighed. How could things get any worse?
by ewanspaz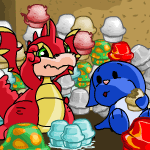 Never Underestimate Muffins Made of Cheese
"Yeah, haven't you ever heard of the infamous Cheese Battle Muffin?"
by ellenie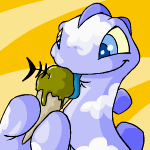 Oputuk and Cumulo: The Perfect Present... Fish Flavoured Ice Cream?
"...I know your idea of a present isn
by blueberry13579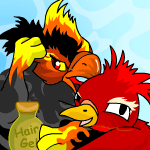 The Mind Control Hair Gel
You see, Myyth was not a ordinary Eyrie, nor your average Neopet. He possessed mage powers of the fire element and he wanted to use them to take over Neopia.
by averyangryshaylir
Headlines
This week's top stories include stamp mania, Round Table Poker and the arrival of the Turmaculus. News on these and other stories here.
Other Stories
---
---
---
---
---
---