Your questions answered!
Read the answers to the most commonly asked Neopets questions this week in the Editorial section. Each week the most popular questions will be answered by one of the creators of Neopets, so keep checking back to stay updated.
Tips For a Neopian Back-to-School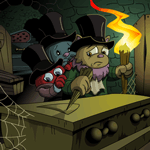 Ready or not, here it comes again: back-to-school. As a survivor of last year's back-to-school while on Neopets, I feel I'm qualified to give you some pointers. Most of you in the older crowd with kids are bouncing off the walls with glee at the thought of more computer time... more>>
Primer for the Real World? The Life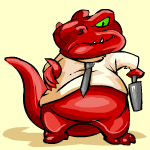 In my last article, I discussed the similarities between social interactions between Neopets players and those in the real world. There is still however, the rest of Neopia, or rather, the actual, not so physical world that you "live" in... more>>
Topping this week's headlines are Turdle Racing, Igloo Garage Sale and Tower of Turnips, a trio of new games that have all of Neopia buzzing. Get the news on this and other stories here.
Blocking Codestones and Faeries - Good Idea?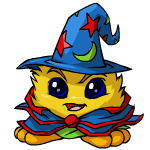 Recently Neopets made it so the Shop Wizard would not be able to search for any Codestone or Faerie, due to people who were using auto-refreshers and clogging up the database, thus preventing the release of Tyrannian Land War... more>>
Other Stories
"Dodgy Deal" by _baby_tango_ - Daniel slipped into a booth by the window in Frederica's. Frederica's was a burger bar on the outskirts of Neopia Central, and had a reputation... more>>


"Swim for a Cause" by midgeto72 - Though they aren't advertised enough in Neopia, there are other fundraisers than that for the con artist, Tombola Man. This story tells the account of one fundraiser performed solely by a friendly Krawk... more>>


"The Plight of Babaas" by nyri - You'd be surprised how many things go on in Neopia without anyone realising it's happening. Rarely are these things exposed, and even more rarely do these things come to an end. I happened to be fortunate... more>>


Stinky, Poopy & Smelly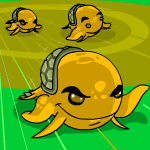 This week's issue is brought to you by: Turdle Racing

Submit your stories, articles, and comics using the new submission form.