Your questions answered!
Read the answers to the most commonly asked Neopets questions this week in the Editorial section. Each week the most popular questions will be answered by one of the creators of Neopets, so keep checking back to stay updated.
The Truth Behind the Explosive Game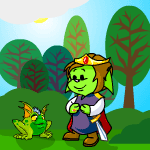 On the 26th day of swimming, I had heard that a new game had come out, called Kiss the Mortog. I went over to play the game and was greeted by a green Grundo with lumps, of which he claimed were just an allergic reaction. He was dressed... more>>
Primer for the Real World?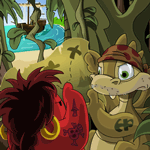 I'm sure you must have noticed it by now. The cliques. The beggars. The up and downs of the economy. The social ranks and classes - the artists, the writers, the fighters, the politicians and merchants. Still... more>>
Headlines include Usukicon 4, the celebration of Grundo Day, and Red Kau plushies begin arriving at Limited Too. Get the news here.
Confessions of a Sewage Addict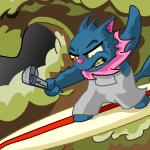 Okay, I have to admit it, I'm addicted to Sewage Surfer. I don't know what it is - the notion that I'm actually good at one of the games? The thrill of saving Neopia? The fact that I feel so close to a gold trophy, if I play just a few more hours maybe I'll get it?... more>>
Other Stories
"Tooth Faerie Blues?" by crazycaroline - It was a rainy day in Neopia Central, all of the scenery dripping with water if it wasn't holding a gloomy and forlorn touch to its features... more>>


"Krawk Files: Stevo's Sewage Safari" by shidi - Les Scruples was especially proud of himself. This time, he'd really come up with a brilliant plan - and it didn't even involve Florg in the slightest... more>>


"A Bottle of Love" by yasashiiyukiko - A sunny day of summer in Neopia, and a dim shade of green laid upon the busy Meridell. "Where is my Bottle of Love?" Illusen demanded ... more>>


A Well Staffed Shop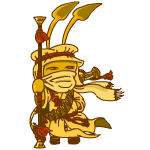 This week's issue is brought to you by: Remnok the Nomad

Submit your stories, articles, and comics using the new submission form.