Your questions answered!
Read the answers to the most commonly asked Neopets questions this week in the Editorial section. Each week the most popular questions will be answered by one of the creators of Neopets, so keep checking back to stay updated.
Everyone Works for Sloth!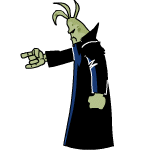 Well, it was only a few days ago really, when Darth (my ecstatic male skunk Lupe) decided, completely out of the blue, that he wanted to be a Neopian Defender. Well, he really wasn't able to beat the Plant Devil after a couple tries... more>>
Your First Five Days as a Neopian...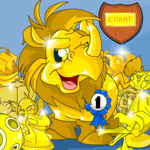 Okay, so you're new to Neopets, and you want a guide to show you the Dos and Don'ts of playing the game. This article doesn't take much time to take into action. Note: This guide was intended for Neopians who don't have much time on Neopets, but are on almost every day... more>>
Neopia is abuzz as Alisha the Aisha leads the search for Meridell. Also featured: more new games as Guess the Weight of the Marrow, Treasure of the Black Pawkeet and Gadgadsgame arrive. Get all the latest word here.
The Search for Knowledge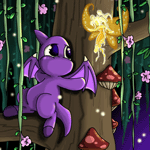 Search engines all over the net make the quest for knowledge and information a lot easier. Did you know that there are search engines to be found all over Neopets and that you can extract valuable information from them? This article examines some of the search functions... more>>
Other Stories
"Leisure Suit Lenny" by shidi - Leonard K. Featherstein lived in the basement of his parent's NeoHome in downtown Neopia Central. All his life, Leonard-or Lenny, as everyone but his grandfather called him-dreamed about one thing, and one thing only... more>>


"Moeioe
"Dragon Thieves: Of Faerie Wings and Dreams" by child_dragon - The common stereotype is that people who abandon their pets are bad evil people who could care less about NeoPets. It's said they do it cause they love one pet better, or want a new species... more>>


Tons of Fun!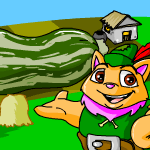 This week's issue is brought to you by: Guess the Weight of the Marrow!

Submit your stories, articles, and comics using the new submission form.