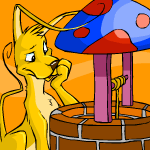 "Hmm... I wonder what it says on my Birth Certificate. Wait, do Gelerts get Birth Certificates or Pedigrees? It is all rather dumbfounding isn't it?"
by epk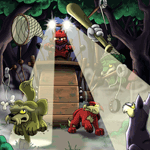 "Is it me or is it cold in here?"
by soggydude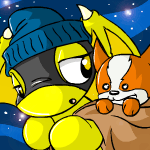 Dozens of Shoyrus combed the facility frantically searching for the intruders. "They couldn't have gotten too far, men. They must still be here..."
by silvaskulltula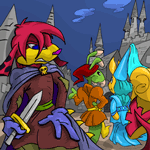 The Zafara Assassin 2: Dreams of Shadows - Part One
I listened to the screams of the villagers as they ran from there homes dragging what belongings that they could.
by meratocat
Headlines
Balthazar: Has He Crossed the Line?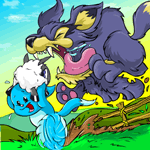 Surely, you have heard about the atrocities committed by Balthazar, the infamous faerie hunter. Not only does he imprison faeries in bottles, he also eats Petpets, as revealed in the new game, Extreme Herder. I can find his past time, or job perhaps, catching and bottling faeries acceptable... more>>
Other Stories
---
---
---
---
---
---