Your questions answered!
Read the answers to the most commonly asked Neopets questions this week in the Editorial section. Each week the most popular questions will be answered by one of the creators of Neopets, so keep checking back to stay updated.
Extreme Herder: Making it Less Extreme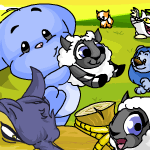 It may seem like a walk in the park, but once they play Extreme Herder, many players will say getting over 200 points in the game is impossible. This game forces the player to move fast or lose, so players have little or no time to think... more>>
Your Guide to Neopian Half Price Day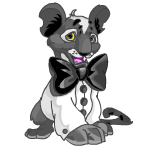 You've waited. And waited. And waited. And finally... that one glorious day of bargain prices and discounts rolls around. I've been playing Neopets for a while now, but the recently passed half-price day was my first... more>>
Draik morphing potions and the arrival of the Ixi are some of this week's top stories. Read all about it here.
Medieval World, Medieval Times?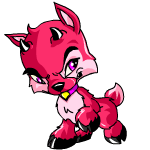 Talk of the upcoming medieval world has been all the rage in Neopia. Many folks can't spell it and many more have only the vaguest clue of what the word medieval actually means, or what the medieval period of history in the real world was like... more>>
Other Stories
"Agent Magnolia" by peachifruit - Crime happens in Neopia Central--that's a fact. When something little swings around, like a stolen purse, a missing hair clip... more>>


"The Search for Unique" by amyli_emitar - BRRIIINGGG! Ciara reached for the office phone, muttering irritably to herself. "If you're another one of those star-struck citizens..." more>>


"Excerpts from Dr. Sloth's Webjournal" by pseudo - I just signed up for one of these things, 'webjournal.' Sounds intriguing, even I must admit. Where to begin? Today has been so far uneventful... more>>


Babaa Babaa, Hello?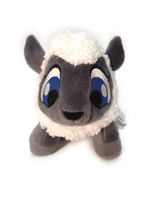 This week's issue is brought to you by: Petpet Plushies

Submit your stories, articles, and comics using the new submission form.