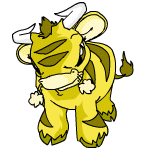 Dierdre Aleta's Tale: Part Three
My feet kept walking as my mind kept spinning and before I knew it I found myself in the forest that surrounded Neopia Central.
by writing_obsessor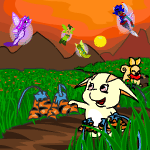 Evangeline's Faerie: Part Three
They had all gotten so very dressed up to meet with the King's servant, Miss Riechlyde, and instead had gotten discarded by a nasty person with a very long name!
by rainyneko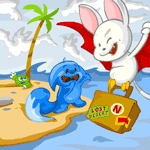 Neopets Gone Live: The Good, The Bad, The Adventure of a Lifetime: Part Four
"Good choice human," the Usul said looking and checking the terrain, "I'll let you go first since this is your world."
by rokuman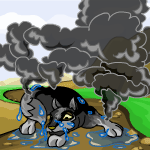 On the Inside: Part Three
The Snowager recoiled, her tail lashing while her mate glared. "It iss true," he said. "We have been afraid of Ssloth..."
by gryphonsong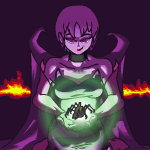 The Dark World: Part Two
"Are you the REAL Dark Faerie?" Dilsen asked courageously.
by anela2003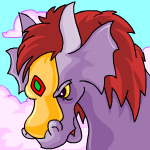 The Disappearance of Snuffs: Part Two
"Drat," said Legacy, and opened the door to her stall with her mouth. "Prepare my battle gear."
by slack_jawd_yokel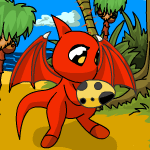 The Egg: Part Four
"Better take it easy boy," said the Brain Tree. "Cause you're walkin' on thin ice!"
by omegajo90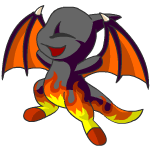 The Fine Line: Dreamer's End (Vol. 2): Part Eight
"It's over," we said. "It's really over."
by gundamblaze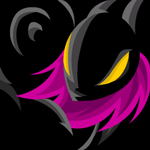 The Legend of the Shadow Usul: Part Four
"Well," he began, "We know that we must get the amulet back from the Shadow Usul. The question is, how?"
by starhamster42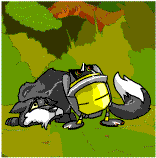 The Raider of Kiko Lake - Part Seven
Swifty looked totally stunned, and winced as they walked down the stairs. "So. That's your big secret. Who else knows?"
by jenjen26785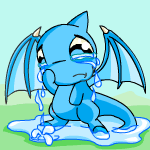 The Tears of the Sea: Part Two
They did not know what they were looking for, but they hoped that they would know when they saw it.
by sol_luna_estrella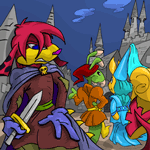 The Zafara Assassin: Part Six
Master of disguise, my job always will be to target and destroy whomever I am assigned to.
by meratocat
Headlines
"Crouching Lupologist, Painted Cobrall" by al_the_chia - Fluffy the Cobrall gasped as his owner, Al the Chia, backed him over to the edge of the puddle. "There's nowhere to run, Fluffy!"... more>>


Other Stories
---
---
---
---
---
---