Your questions answered!
Read the answers to the most commonly asked Neopets questions this week in the Editorial section. Each week the most popular questions will be answered by one of the creators of Neopets, so keep checking back to stay updated.
Neopets Archaeology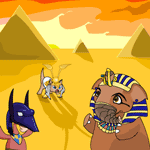 While working on a project recently to find information on old Neopian Times issues, I have found myself wandering a hazy, twisting maze filled with fascinating gems of information... more>>
New World Expectations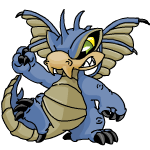 Yet again, I am so right. I have found the final piece of evidence that leads to me the discovery of the new world. At the time of writing, this last Saturday, the newest world is still Krawk Island and some bozo invented Mighty Asparagus Swords... more>>
Draiks, the Mystery Island paint brush, and the arrival of Disco Aisha items at the Grundo warehouse are some of this week's top stories. Get the latest word here.
When You Gotta Go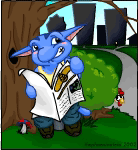 Ah, sinks. The newest arrival on the NeoHome furnishing market. Now your pets NeoHome bathroom can have both a sink and a tub, making for good hygienic pets and a touch of realism. In fact, your NeoHome bathroom is almost perfect - except for one small (yet very, very important) detail... more>>
Other Stories
"Sloth's Vacation" by battlesunn - Dr. Frank Sloth leaned back in his chair. His hands folded, he surveyed the construction of the super ray that would render Neopia helpless... more>>


"A Grundo
"Crouching Lupologist, Painted Cobrall" by al_the_chia - Fluffy the Cobrall gasped as his owner, Al the Chia, backed him over to the edge of the puddle. "There's nowhere to run, Fluffy!"... more>>


You Break It, You Buy It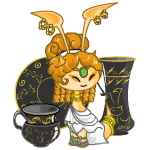 This week's issue is brought to you by: Osiri's Pottery

Submit your stories, articles, and comics using the new submission form.