Your questions answered!
Read the answers to the most commonly asked Neopets questions this week in the Editorial section. Each week the most popular questions will be answered by one of the creators of Neopets, so keep checking back to stay updated.
The Rise and Fall in a Popular Market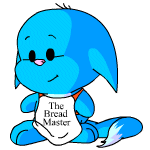 The rise and fall in the popular market of food and chocolate prices has always been high. Someday a bag of nachos for your pet will cost you a nice simple sum of 50 NP, the next a pocket tearing 700 NP... more>>
Is the Pirate Paint Brush Safe?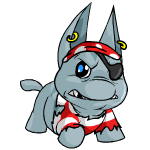 The Pirate Paint Brush--a child's Halloween costume gone loco, or an excuse to go up to random Neopians and shake your peg leg at them?... more>>
Defenders of Neopia, more pirate pets, and the new Petpet Spotlight are just a few of this week's headlining stories. Get caught up on all the latest news here.
The Whirlpool has Stopped! Who Flushed?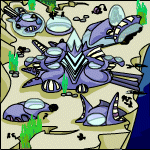 Today, epk stands for emergency press (insert k-word here). Because Maraqua's whirlpool has stopped. With Koi Day recently ending, I was unable to interview most Kois, however my own personal Koi allowed a few words before exploring it himself... more>>
Other Stories
"Po and the Notebook" by polayo - I first found the Notebook on a cool, rainy night. It must have been sometime in April when it started thundering... more>>


"Life as a Plushie" by tickle - I feel scattered, as if I am not quite sure what I should be yet. I feel that I will be soft and squishy... more>>


"The Fat Shoyru" by basilisk4 - Soii the Desert Shoyru, and Sharon (her owner) were going on their daily runs. You know... Tombola, Shopping... more>>


Neopets in Singapore!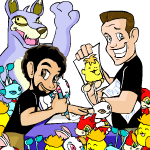 This week's issue is brought to you by: Two cool guys in Singapore

Submit your stories, articles, and comics using the new submission form.