Your questions answered!
Read the answers to the most commonly asked Neopets questions this week in the Editorial section. Each week the most popular questions will be answered by one of the creators of Neopets, so keep checking back to stay updated.
A rare treat...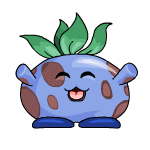 Fruit and veggie Chias are rare around Neopia. Many Neopet owners are not lucky enough to come across a picture of one, except for choosing a shopkeeper for their shop, occasionally seeing one in the Beauty Contest, or running into one in the Battledome... more>>
What a long strange trip it's been...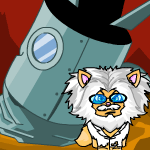 Where has he gone now? Okay, he probably went somewhere in time. But where? Will he randomly appear tomorrow? Next year? Or will he never be seen again? My theory is that he'll come sometime this summer... more>>
The early arrival of Koi Day, an overwhelming win for the pirate paint brush, and a new game called Volcano Run are just a few of the stories in this week's headlines. Get caught up on all the latest news here.
Hush little baby, don't say a word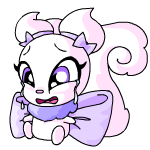 The Baby Paint Brush completely blasted away all of its competition; the Mystery Island Paint Brush and Tartan Paint Brush never had a Ghost Lupe of a chance. While millions of Neopet owners are ecstatic about the sickeningly cute upcoming baby Neopets, no one seems concerned about what the pets think of this... more>>
Other Stories
"The Zafara Assassin" by meratocat - "I have a job offering for you. One that is dangerous, and involves your skill, for you are the greatest, and the most experienced assassin alive..." more>>


"Stenchpaw
"Sauceman gets a NeoGarden" by frayedknot - "Wow, this is what I want," Sauceman says to himself... "I am going to get the best NeoGarden around. Then, I am going to have a garden party to show it off..." more>>


So much toast, so little time...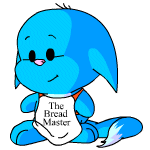 This week's issue is brought to you by: The Neopian Bakery

Submit your stories, articles, and comics using the new submission form.