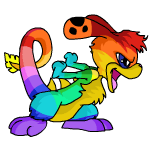 Aquatica and the Attack Fork
That's my Attack Fork!! You shouldn't touch that!! It's VERY powerful!
by Eevee274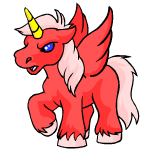 Crystal
Holding the basket, she swam to the shore, and called out with her magic for someone loving and kind to care for the child.
by unicornheart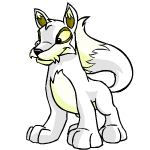 Diary of a Lupe Trainer
In the cage before me was the most beautiful creature I'd ever seen in Neopia. A white Lupe!
by silvermoonLupe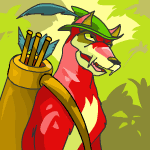 Lupin Hood
There lived a brave red Lupe. He would help the poor by stealing from the rich...
by luckof7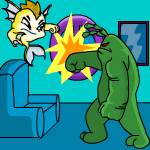 Once Upon a Koi
Looking in his mirror, he gave out one loud shout. He was a GRUNDO!!
by chelz219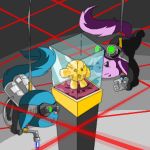 The Day of Ultimate Boredom
She turned around to see two Kacheeks! One Red and one Blue, dressed in black with black markings on their faces. Burglars!
by nidoramy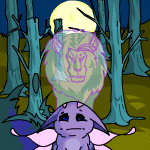 The Ghost Lion: Meeting of Fate
Maybe just never come back! Let the Ghost Lion get you! Heh *snort* Hehe!
by chippermonkies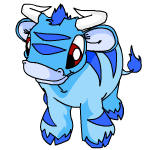 The Luckiest Kau
The little blue Kau sat there in the window of the pet store watching all the Neopians walk past in their daily hurry.
by KauCowgirl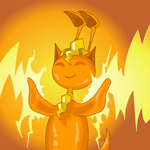 The Magic Aisha
I found this Aisha Book today. I'm going to read it and find out how to get rid of an Aisha.
by xoxo_baby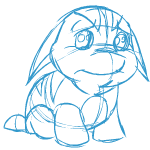 The Popular Four
You see, Dysu is the youngest of four pets. She didn
by _ian_
Headlines
Neopian Organization for Battling and Service - Explore the lost jungle of Tyrannia and have a wonderful time. The mascot, Nobstar the Lenny (yes, a Lenny), invites you to visit a place where all members have a chance to increase their rank in a unique way through guild quests! Start out as a dung beetle and crawl your way up the ranks. Hey, you gotta start somewhere.


Other Stories
---
---
---
---
---
---