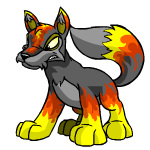 I was studying a book called 'A History of Chias'. It was pretty interesting, really, and very enjoyable.
by Griffin337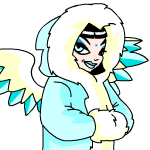 In a small cottage at the very top of the mountain far before the Ski Lodge was actually built lived a young woman...
by twistedcitrus
The Case Files of Brucelzy and Dash475: Part One
It seems that someone is sneaking into her shop at night and stealing potions!
by Fantasy_2001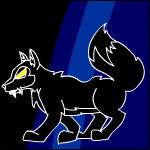 The Return of the Black Lupes: Part One
Uhhhh, Miss Faerie Queen why do WE need to rescue Galilobo? Why can't you and your Faeries do it?
by Lupebreeder10
Headlines
Neopian Organization for Battling and Service - Explore the lost jungle of Tyrannia and have a wonderful time. The mascot, Nobstar the Lenny (yes, a Lenny), invites you to visit a place where all members have a chance to increase their rank in a unique way through guild quests! Start out as a dung beetle and crawl your way up the ranks. Hey, you gotta start somewhere.


Other Stories
Lupin Hood
There lived a brave red Lupe. He would help the poor by stealing from the rich...

by luckof7
---
The Magic Aisha
I found this Aisha Book today. I'm going to read it and find out how to get rid of an Aisha.

by xoxo_baby
---
---
---
---
---