Your questions answered!
Read the answers to the most commonly asked Neopets questions this week in the Editorial section. Each week the most popular questions will be answered by one of the creators of Neopets, so keep checking back to stay updated.
Spice Up Your Pet's Page or Not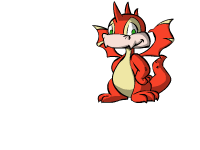 A few new random Fun Images have been created for you to use in your Pet's page, shop, guild, etc. Just copy the code and then paste it where you want it to appear. There are many images to choose from, so there shouldn't be any excuses for a dull looking pets' pages. Oh, don't worry, this Scorchio never ever runs out of fire.
Darkness Has Descended Upon the Battledome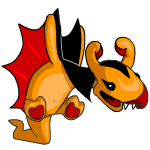 The sun has set on Neopia... Count Von Roo has been flying around looking for juicy victims!!!! Keep an eye out for him and you may get him for a challenger! Don't pass up your chance to get revenge on him in the Battledome. Be sure to bring your garlic shield....
The Neo-Market Report
Joining our hosts today will be Quinton the Quiggle, founder of Health Frog Groceries, who'll be here to discuss the current health craze sweeping Neopia. Get the gossip here.
Got Dubloons?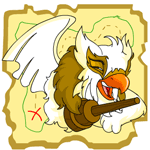 Aye! It be a new trainin' school for all those pets that can't afford those Codestones. Go to the Swashbuckling Academy and see Cap'n Threelegs for your first assignment. Don't forget your Dubloons and don't ye go trustin' that scurvy Techo on Mystery Island...
Guild Spotlight
For entries into guild spotlight: neopiantimes@neopets.com
Neopian Organization for Battling and Service - Explore the lost jungle of Tyrannia and have a wonderful time. The mascot, Nobstar the Lenny (yes, a Lenny), invites you to visit a place where all members have a chance to increase their rank in a unique way through guild quests! Start out as a dung beetle and crawl your way up the ranks. Hey, you gotta start somewhere.


Pirates Only - Avast Ye! Pull up a keg of Neocola, and set a-spell. Some say there be gold buried in the ruins of Maraqua.... But don't stand too long, you'll get barnacles! Now, if ye intends ta join a guild, thar be only one that no pirate'd be complete without.... Squiffies and Sprogs needn't apply.


Kyrii - Capara's got nothing on this guild. This is where all the friendly Kyriis go when they're not fixing their hair or not eating delicious red apples. Talk about the new cool Kyrii Battledome Items and train your Kyrii (or other NeoPet) to fight against evil and the Itchy Scratchies! It's a win win situation. What are you waiting for? Join today!


Free Spins Daily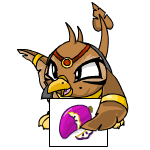 This week's issue is brought to you by: The Fruit Machine

Submit your stories, articles, and comics using the new submission form.