Your questions answered!
Read the answers to the most commonly asked Neopets questions this week in the Editorial section. Each week the most popular questions will be answered by one of the creators of Neopets, so keep checking back to stay updated.
Wacky Neopia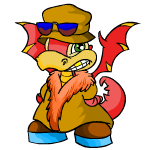 Krawk Island, a recently found island, has a noticeable (or is it?) quirk. Have you ever noticed the big sea serpent on the top right corner of the map? If I were living there, I'd be screaming, "AHHHHHHHHH! THERE'S A BIG SEA SERPENT!!!!"... more>>
Well, Don't Just Stand There...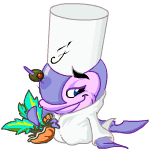 Okay, I'm guessing roughly 94.523 and a half percent of all people in Neopia know what the Mystery Island Kitchen is, but then again, I got a C in Math recently. But anyway, let's start with how I begin my Mystery Island Kitchen Quest... more>>
Looking to get caught up on everything that you've missed during the past week? Kougra Day, Purple Chia items, and Dr. Sloth's Carnival of Terror are just a few of this week's headlines. Get all the news here.
Taking Life One Chia at a Time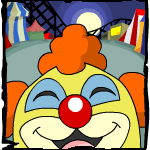 Ah, yet another happy-go-lucky game has been added to the Games Room. We begin in an abandoned circus-like scene, complete with silhouetted roller coaster, a few colourful tents, and nothing would be complete without a big pizza-pie moon... Blam!... more>>
Other Stories
"Caiie and Charm in: The Spatula of Doom!" by _smoothcriminal - It was almost midnight, and in a certain (and dreaded) part of Neopia, a throng of insane Gelerts was having a cook out... more>>


"Chocolate Box" by nidoramy - "Of course, it's always a beautiful day on Mystery Island," Benekah thought to herself. She had never felt this comfortable before. It was bliss... more>>


"Rhiannon's Prince" by stellarwing - Rhiannon the Scorchio stood at the window of the tallest tower of the castle she was imprisoned in. She sang a beautiful and sad song of lost hope... more>>


Clothes Make the Pet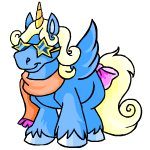 This week's issue is brought to you by: Uni's Clothing

Submit your stories, articles, and comics using the new submission form.