Your questions answered!
Read the answers to the most commonly asked Neopets questions this week in the Editorial section. Each week the most popular questions will be answered by one of the creators of Neopets, so keep checking back to stay updated.
Just a Potion Away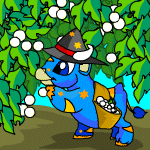 Name, species, gender, colour--the four things determined at a pet's creation. The name is unchangeable, but the other three properties can be altered. This two-part article will explore how to do just that... more>>
Your Favourite Pet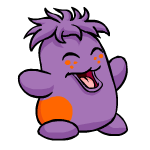 Let's face it, nearly every owner in Neopia favours one of their pets over the others, it's human nature. I'll admit that I am quite fond of my first and oldest pet, Gaalin. I've spent by far the most money on him, role play him the most, battle with him... more>>
Need to catch up on everything that's happened this past week? Faerie dolls, gourmet foods, and new Cooking Pot items are some of the stories making news. Get the scoop here.
Neo-what?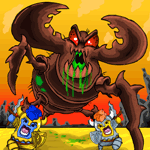 I'm afraid I must begin my article in that barren, boring and humourless time that shall now be known as "Life Before NeoPets." The time when only a pathetic prototype of a virtual pet existed: a bizarre and crudely drawn creature that marched monotonously across your desktop... more>>
Other Stories
"Usukiland" by joey200010 - Rofal2000 the silver Shoyru woke up screaming and sweating. Shuddering, he listened to the footsteps of his owner Joey200010 walking down the hall... more>>


"Pant Devil Camp" by moo_moo_chease - The wind was blowing non-stop. I heard the front door creek. But everyone was sleeping, and didn't hear the noise. Then CRASH! Something fell over... more>>


"A Little Bit of Essence of Ghostbeef" by lillyana16 - "Go get some Essence of Ghostbeef!" boomed the shadow. The deformed Blumaroo shuddered. "Yes master." He had a high, squeaky voice... more>>


It Takes a Village...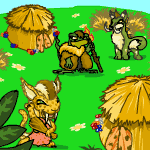 This week's issue is brought to you by: Tyrammet Village

Submit your stories, articles, and comics using the new submission form.