Your questions answered!
Read the answers to the most commonly asked Neopets questions this week in the Editorial section. Each week the most popular questions will be answered by one of the creators of Neopets, so keep checking back to stay updated.
Are Mika and Carassa Ever Going to Go?

Like you know, Mika and Carassa decided to move to a place with a more tropical climate. They have been selling their "junk" for quite a while now. Being the young self that I am, I begged DigiGoddez to come with me to give the duo a visit... more>>
Sludge Display Case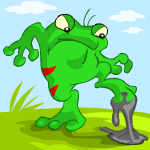 Have you ever wondered why your best items are turned into Sludge right after you buy it? Wonder why people need to keep that sludge? But why was sludge ever made? Was it part of an evil plan? Well, that is what this article is here to answer... more>>
Looking to get caught up on everything that's happened during the past week? Evil Fuzzles, Omelette Defender, and Shoyru Day are among this week's top stories. Get the news here.
Fear the Eraser of the Dark Faerie?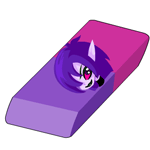 The release of the Eraser of the Dark Faerie (a new and powerful HT item that has been retired the following day of its creation!) wrecked havoc across Neopia! Battledomers scrambled to have their fancy Hidden Tower and Cove weapons unequipped before battle... more>>
Other Stories
"Hard Luck Lenny" by arnequis - Lankershin was not the luckiest NeoPet around. In the first place, he was a Lenny, a species famous for its lack of popularity. Worse, he was a dull, dark grey Lenny... more>>


"Serenade of the... Skeith?" by hotshot2874 - Borton the Skeith had a very big appetite and a very bad temper. He would rather spend his days eating Rainbow Doughnuts, Rest In Piece Of Chickens, Poisonous Lollipops, and even Blue Fuzzles and Tanizards then to socialise with other pets... more>>


"Raedyn's Courage" by goala_bear - Once upon a time, there was a poor young girl who lived in a small cottage with her four NeoPets: Sanaj, Ossaen, and Audril, who were Lupes, and Raedyn, a Shoyru... more>>


Leave My Omelette Alone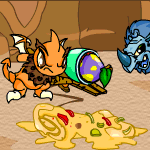 This week's issue is brought to you by: Omelette Defender

Submit your stories, articles, and comics using the new submission form.