All Aishas Aren
I helped him up and we walked through the tunnel. But I didn
by 0TwisteR0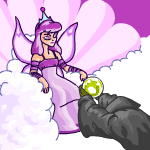 Controlling Fate: Part Five
Potions everywhere. Mainly the mutant potions... ugly and disgusting... she stayed away from them, making sure she didn't touch them...
by karoia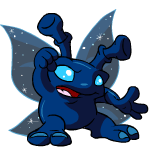 Hunt For Fire_Faerie_Tears: Part Three
Then I remembered the Exploding Snowball that had rolled under the rock next to me. If I could reach it without her seeing me, I could throw it at her.
by JadeDragon1984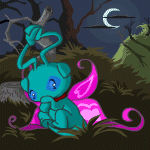 In a Really Strange Land: Part Two
From the terrace one had a great look on the city with it's very tall clock tower. The houses were so much different from the ones in Neopia.
by Phifi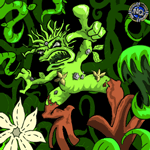 Lupina IV and the Ring of Power: Part Six
I heard the evil laughter behind me and turned slowly. The Darkness Faerie stood there.
by thegreatlupelover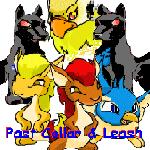 Past Collar and Leash: Part Two
Kyro was jolted into wakefulness, as a dull red ball rolled up beside him. Still groggy, he sniffed it and crawled out from under the bench.
by moonstripe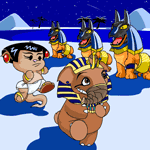 Saving Sakhmet: Part Six
The battle lasted a long time, but I knew Ari could beat her, and we walked away with the seventh piece.
by princess_zelda38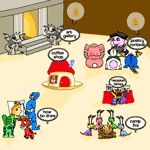 The Art Centre: The Saga Unfolds - Part Two
As I swung through the main doors, I was surprised to see that everyone was doing fine. Laughing, smiling, drinking the usual amount of coffee...
by miss_pathological
The Golden Eyrie: Part Four
Jono's heart wept as he watched his cherished sister transform into a vicious Skeith.
by Talos_Torin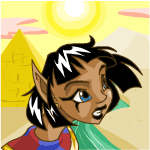 The Guardian of the Lost Desert: Part Three
We looked up at the monster. It was huge and every bit of it was rock. It roared like mad, rabid beast.
by siriusvapor7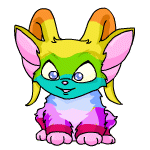 The Legend Never Dies: Part Eight
He took a small, glittering white orb from his pocket, and stared at it. "My power... it can... revive him..."
by Flamemane_2000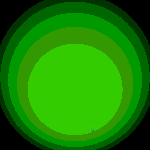 The Power of the Ring: Part Four
The Negg Faerie beckoned a small red Moehog out of the shadows as she plucked one of the purple and yellow striped Neggs off of the bush.
by Pyphracket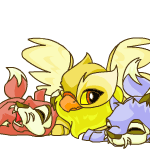 The Strangest Lupe: Part Three
Stranger stamped angrily into the shallow water. Carrow winced, but he knew that Stranger
by Tdyans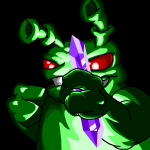 The SuperNeos: Part Two
The SuperNeos searched all over town until the crystal was glowing brightly.
by Legendofzelda16