Your questions answered!
Read the answers to the most commonly asked Neopets questions this week in the Editorial section. Each week the most popular questions will be answered by one of the creators of Neopets, so keep checking back to stay updated.
The Trading Post is Back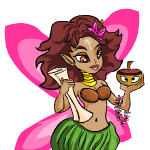 Looking for an easy deal? Got a big lot to trade? The Trading Post is back and better than ever (hopefully it won't crash anymore). Click here to start trading! Have a go merchants!
What Do Neopia's Scurvy Seadogs Have in Common?
They all play Armada!!! Arrrr... jump aboard ya scurvy seadog, and take ya move before I have to teach you a lesson... Garr... ya couldn't teach a Snorkle a lesson, you lilly livered coward...
The Neo-Market Report
Joining Neil and Maria today will be Dr. Hebron von Gellenbie of the Neopian Hospital, who
Swab the Deck!
Arrrr! There be a new game to conquer... avoid the bloodthirsty critters that be after your loot and you could win a treasure trove of goodies. What are ye waiting for ya puny bilge rats, play Deckswabber now!
Guild Spotlight
For entries into guild spotlight: neopiantimes@neopets.com
Depths of Neopia - Is there a place where Neopians of both wealth and poverty come together as one for success and plain fun? Yes, there certainly is. Share your tips, give advice, and get some help. The Depths of Neopia are pretty deep.


~*~Usukis~*~ - This fashionable Usuki guild is all the rage. Comes with a range of hair accessories and footwear, along with a full listing of all the Usuki dolls currently made, a handy price guide and a few tips to keep your Usuki doll in great condition. USUKI!!!


Sloths_Army - Sloth and his army are currently recovering from the battle of Sakhmet in a top-secret location. Soon, his army will overthrow Neopia and rule the world!! New members receive a transmogrification potion, which is ideal for mutating your pets.


The Best Investment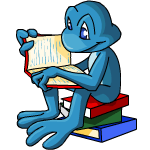 This week's issue is brought to you by: The Book Shop

Submit your stories, articles, and comics using the new submission form.