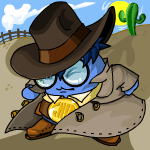 Al Goes West: Part Two
"Are you kidding me? This is the adventure of a lifetime! I don't think I'm going to flee town. No way! I want to investigate this further!!"
by al_the_chia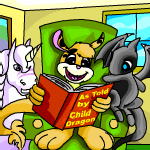 As Told by child_dragon: Part Two - A Strange Tail
I then noticed every NeoPet there staring at me, aghast, and Un-eairkagh rolling on the ground, laughing so hard tears were forming.
by child_dragon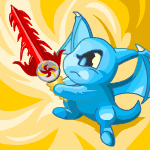 Doomsday Rider III: Zing-Lau's Revenge - Part Four
I stared in total disbelief at the spot Mechanicore had been standing. I couldn't believe it. I had defeated Mechanicore.
by yugo149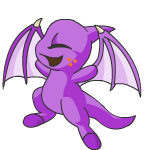 Elemental Distortions III: Part Seven
"Do you accept your fates?" growled Ignus.
by selphie_tilmitt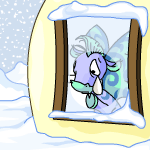 Legends of the Seasons: Part Two
"How come I can't run as fast as a Poogle?" he asked.
by tdyans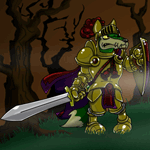 Lupe and Chia - Father and Son: Part Three
There was no sign of the Chias except a few footprints, which were ignored by the Lupe, and Chia.
by ballistic_missile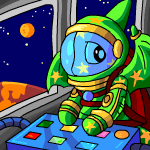 Odyssey to the Stars: Part Four
"In the meantime, tell us a little bit about yourselves," said Carolyn, "I believe you said you came from a place called Neopia?"
by mewtant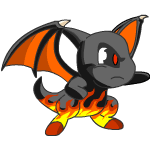 The Fine Line: Breaking Reality - Part Eleven
"I can't stand this!" Ryo said as he pounded on the dome. "Brad's in there fighting and we can't do a thing!"
by gundamblaze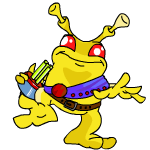 The Lost NeoPet: Part Three
After playing Deckswabber, Deckball, enrolling all four pets in the Academy, buying some food, meeting some pirates, and giving his pets swimming lessons, Jamez and his four pets finally swaggered into the Lost Desert...
by leb388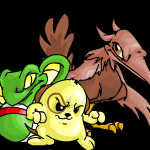 The PetPets Strike Back: Part Seven
"Now let's finish this," said the Fire Faerie as she let loose flames from her hand.
by deadly_dreamer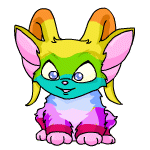 The Wings of the Dream: Part Five
"I need to save my energy," said Celia with a pout. "Shoyru's weren't made for climbing, they were made for flying."
by stephy_stork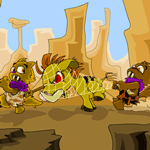 Uglog
Uglog turned his head, and prodded the ropes with his tusks. They began to rip and tear. A smile gleamed across his face.
by my_dog_is_named_sam