Your questions answered!
Read the answers to the most commonly asked Neopets questions this week in the Editorial section. Each week the most popular questions will be answered by one of the creators of Neopets, so keep checking back to stay updated.
Get Reading & Get On the List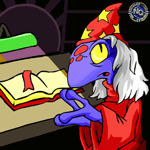 Finally an award that rewards brains instead of brawn (is that possible?). The Neopian Book Award, in conjunction with the Neopian Book Shop, will give out the most coveted prize in all of Neopia to the NeoPet that's read the most books. The Times predicts an increase in prices for all books (duh).
Bank Cuts Rates, Neopia Survives... For Now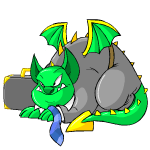 During the last ten days The National Neopian Bank cut its rates by 2% and gave no reason as to why, leaving Neopians to wonder if it was something they said, ate, or clicked on too much. One Neopian even asked, "Do I smell or something?" Nobody has any answers right now... just remember to collect your daily interest.
The Neo-Market Report
In addition to keeping you up to date on all the breaking news from the exchange, Neil and Maria will be joined by Xavier von Swynton, maitre d
Bored With Omelette?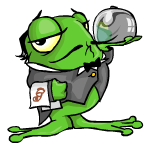 Not to be confused with the Food Club, the Gourmet Club is not for pets that eat ordinary food. We're talking about the finest cuisine in all of Neopia, and the pets that eat the most get listed in the Gourmet Club Hall of Fame. The Times predicts an increase in prices for all rare foods (duh). Like we always say at the Club, "Get Chuffing!"
Guild Spotlight
For entries into guild spotlight: neopiantimes@neopets.com
Zafara Enthusiasts Association (ZEA) - Is there a society that exists to promote your favourite NeoPet, the Zafara, and also serves as a meeting place for all who love them? Do you have any Zafara stories and/or art? Do you want to meet other Zafara owners? All lovers of the little critter are welcome 24/7.


Neopet Police Guild - Freeze! Hold it right there? What do you think you're doing, huh? I don't think that's your Rod of Dark Nova, now is it? You're going to have to take a ride downtown, mister, and answer some questions. What? Oh, I'm here to serve and protect Neopia.


Aisha Love - Love is in the air, erm, wait... that's the streaky bacon sizzling in the pan. And speaking of the streaky, Aishas should be on a diet of 95% bacon and 5% love. That's right, streaky bacon, Aishas, and love--a winning combination.


Get Your Daily Handout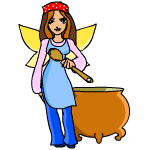 This week's issue is brought to you by: The Soup Kitchen

Submit your stories, articles, and comics using the new submission form.