Your questions answered!
Read the answers to the most commonly asked Neopets questions this week in the Editorial section. Each week the most popular questions will be answered by one of the creators of Neopets, so keep checking back to stay updated.
Chocolate... It Isn't Just for Breakfast Anymore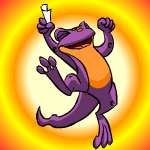 The best things in Neopia are chocolate, and if you enter The Great Chocolate Sweepstakes you can spoil your pets for an entire year! You're probably thinking, So much chocolate. So little time!
New Tyrannian Pets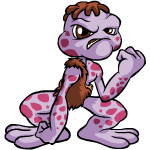 All Glass pets are currently being changed to Tyrannian and loving every minute of it. "I was always cracking in the Battledome," said one pet, who wished to remain anonymous. "I'm much happier now with my new underbite." Be sure to check out the new style at the Rainbow Pool.
The Neo-Market Report
Along with keeping you up to date with all the day
Krawk Island Secret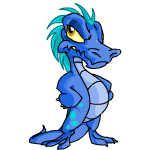 The Fungus Caves have discovered. Should Neopia be on alert for an outbreak of NeoPox or Fuzzy Fungus? No, but everyone should be on the lookout for strange looking creatures popping up all over Krawk Island. Rumour has it that these new creatures love streaky bacon and, of course, asparagus.
Guild Spotlight
For entries into guild spotlight: neopiantimes@neopets.com
Kacheek Korner - Founded on the eleventh day of Storing Y2, this Kacheek guild is older than Fantastic Fly Pie! If you've got a Kacheek, want a Kacheek, had a Kacheek or are looking for a Kacheeky good time, well, this is the place for all of the above.


D e s t i n e d W r i t e r s - When you've tried at least 20 times to get into the Neopian Times, and you still can't, there's only one thing left to try. A writers guild! Jam packed with friendly members who are ready to help at a moments notice.


G.O.R.M. - Outcast from Neopian society, scorned by the Soup Faerie, and laughed at by Meepits--what's a mutant to do, cry? No way. Just because you gave it a foul smelling potion doesn't mean your pet stinks. Wait, what's that smell?


Stack Your Neodeck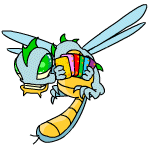 This week's issue is brought to you by: Collectable Card Shop

Submit your stories, articles, and comics using the new submission form.