Your questions answered!
Read the answers to the most commonly asked Neopets questions this week in the Editorial section. Each week the most popular questions will be answered by one of the creators of Neopets, so keep checking back to stay updated.
Better Than You! Duh, Who Isn't?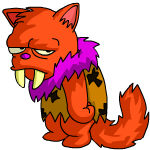 Think you're good at Swarm? Well, Gabbarth thinks he's Better Than You. Are you going to let him say that? Huh? Oh, by the way, Gabbarth is a member of the Neopian Tank Patrol 45. May the bugs be with you.
Maraqua Cursed or Just the Latest Fad?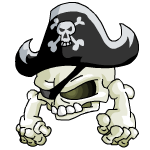 The fate of Maraqua... is unknown *gulp* An evil pirate captain has descended towards Maraqua in order to collect his protection money... or it could be just a terrible storm or something like that. We hear pirate hats are in fashion though.
The Neo-Market Report
Joining our hosts this week will be Dorra Filbus of
Terror in the Battledome
Hold on to your pants people! The Pant Devil is out to get you in the Battledome!!!! Have you been challenged yet? Well, if you have, then we want to wish you the best of LUCK!!!! Oh, be sure to keep a close eye on your items...
Guild Spotlight
For entries into guild spotlight: neopiantimes@neopets.com
Shakespearean NeoPets - To be, or not to be: that is the question. And the answer? You
Luv Shops - Stock your shop. Price your items. Sit back and wait. Empty your till. Ahhh, what a feeling it is to have a successful shop. This guild is for Neopians that love running their shops. Everyday is like shop day!


Elite NeoPet Masters - Whip your pet into some serious shape with the help of the Elite NeoPet Masters, and one day you
Doodle Poogles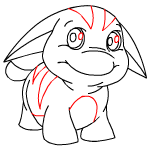 This week's issue is brought to you by: How to Draw NeoPets

Submit your stories, articles, and comics using the new submission form.