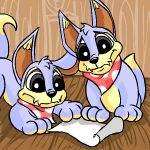 Because of a Purple Juppie Java: Part One
"It's not the rain, it's those blasted Myncis, the malfunctioning air conditioner, and the Purple Juppie Java I ordered an hour ago that still hasn't been delivered."
by arula100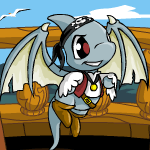 Seaveil : The Tide Rises -- Part One
"A-a storm!?" Seaveil stammered, taken aback. "I don't like the sound of that!"
by adoriblelapin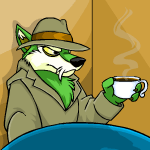 The Case of the Wand That Wasn't: Part One
My client, a Jubjub by the name of Trixy, had left her Wand of Ultranova on a Corral Table overnight...
by tambourine_chimp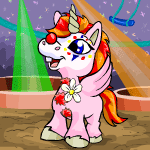 "Guess what?" Charmed exclaimed once she had arrived at the stand. "I got the last two tickets for the circus tomorrow night!"
by charmedhorses
Headlines
Turning Heads... Away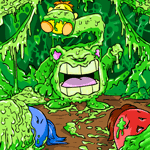 The other day, Blubblub317 and Chocolateisamust decided to go take a quick trip at the Gallery of Evil. I mean, honestly, it's just a harmless yet freakishly large book, right? Wrong! As Blub slowly started flipping through the gigantic hardback, Chocolate suddenly screamed... more>>
Other Stories
Reading Lessons
"I love to read, as you can tell." She picked up a book from the top of a stack. It was called Lovely Lennys. "This book is my absolute favorite. What's your favorite book?"
---
Across the Ocean
The sun's rays soon began to touch the tips of Mystery Island's trees, and the Ghost Lupe knew it was time...
---
---
---
---
---