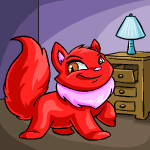 "This one is named Banny274_2004," Dr Death said with a tone of boredom, gesturing to Banny's cage. "She has a 'condition', but I'm sure you're just itching to solve it. Being the heroic owner you are."
by joey200010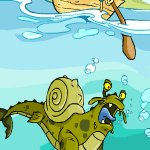 With deep set eyes, the Sea Slug glanced upwards and saw the cause of his disturbance. Flowing upon the upper waves of the sea was a boat, which rocked to and fro as the sea pushed it...
by sirussblack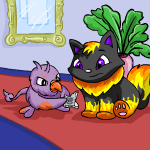 Mystery of the Neolodge: Part One
Thinking that this was awfully late, TigerWing crept to the door and pressed her ear against it to hear. Someone was quietly creeping through the hallway.
by playmobil_is_my_life
Headlines
"Dieter's Destiny" by softcouch - Dieter and his owner stood baffled in the center of Happy Valley. A cold chill swept over their backs... more>>


Other Stories
---
Jack's Redemption
The little Anubis was always doing something to annoy him. He would hop up on Xenon's lap during meals and try to eat some of the food off of his plate...

by 4zure
---
---
Urge to Splurge: Resisting INSS
One minute you're waltzing innocently through Neopia Central...the next, you're forking over hundreds of Neopoints for some useless item that's just going to collect dust...
---
Brain Freeze
The_crazy_cartoonist? More like the_lazy_cartoonist!
---
---