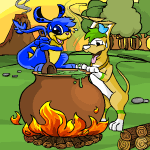 When the class arrived on Mystery Island, they were all oozing with even more excitement than before. They could hardly concentrate...
by blubblub317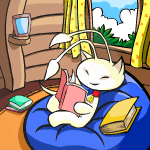 The Search for Fluffy: Part One
"Wow, Master," said the brown Grundo in awe. "She's smarter than we thought…"
by precious_katuch14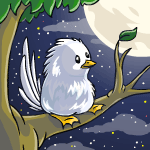 Twice in a White Weewoo: Part One
"You ain't gonna find a white one for 400,000 Neopoints. White Weewoos are still a new thing. But there a few brown ones. Follow me."
by ridergirl333
Headlines
Game of Kings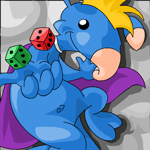 Dice-A-Roo is one of the many games, where it seems the only thing that matters is your luck. However, after winning a couple of Faeries and the jackpot twice, I have found out that there is more to this game than it seems. In this article, I'll discuss all the different kind of prizes that I have encountered ... more>>
Other Stories
In the Failing Light
The deafening pandemonium in the front room reached a crescendo and the Lupe was forced to put his paws over his ears in a vain attempt to block it all out...

by barbcat00
---
---
It's Supposed To Be Fun
I myself can relate to those saving up for something special. Granted I have been very fortunate, I play games and try to rack up Neopoints just like the rest of you.
---
---
---
---