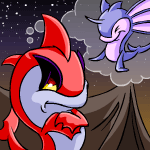 "Whoa, kid, slow down a bit! Who is this London Dusk?" I asked her, with raised eyebrows. The little pet laughed, evidently thinking that I was kidding.
by potatorewkiki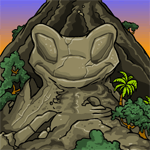 The Techo Mountain Excavation: Part One
"They're going to excavate that old village near Techo Mountain!" the Techo exclaimed. "And guess who they're going to have lead it!"
by resurrectedwarrior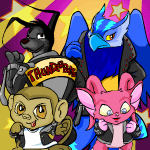 "Cut!" Montana slapped his black guitar and slumped to the cement floor. "We stink. We really stink. We need to start over."
by yellowlabs765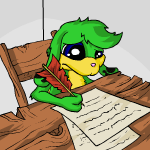 Zelda Zap was one of the best writers for The Neopian Times. She was one of the few Neopets that was talented in all the sections of the Times.
by roxycaligirl101
Headlines
Tough Times With The Times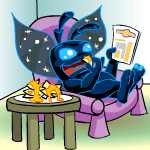 I am not going to be one of those preachy 'how to get into the Neopian Times' articles. Instead I'm going to guarantee you rejection. Yes, you heard me! The art of rejection. I was inspired to write this article by all the authors and artists who have not been published in the Neopian Times... more>>
Other Stories
Danger: Fire Faerie in Training
Everyone was enjoying the day except a certain Fire Faerie who needed the proper training in order to have the ability to bless pets.
---
---
---
---
---
---