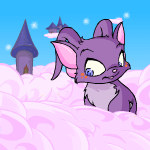 It was a sunny day with a few shreds of cloud dotting the blue sky. This was really good weather, but the sun might be a problem if it would shine in the racers' eyes.
by me_my_myself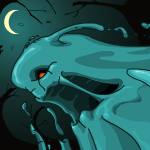 Spooky Food and a Spooky Mood: Part One
Today was not a random stroll through the Haunted Woods. Jacob came here for a purpose, yet Metonot felt that it was not going to have a positive outcome.
by jacob133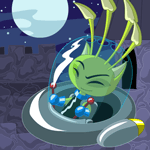 The Rebellion of the Alien Aishas II: Part One
"So, Xelqued," the Minister began. "Report from INTELLICOM say that your mission did not turn out too good…"
by nindail
Headlines
Fancy Some Music?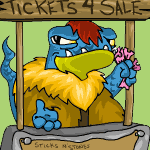 We've all been there. After ages of saving and hoping, your favorite band is finally going to perform live in the Tyrannian concert hall. Too bad the ticket booth has been sold out since 6 in the morning. Back to waiting and hoping. Or is it?... more>>
Other Stories
Skylark's First Day
"Room 1a, room 1b, room 1c…. this is no good!" she muttered to herself, frowning as she read the wooden signs on each identical, lemon door.
---
---
---
---
---
---