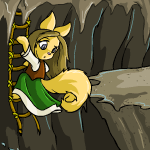 Hannah of the Pirate Caves: Part One
"When you're done, come into the kitchen to eat your supper. And please, Hannah, leave your book behind."
by chocolateisamust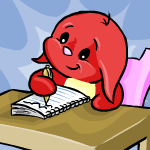 "Little one, you have many talents little Carina Vayle. I feel you are responsible enough to handle a simple gift so I present to you this trinket to replace your broken pencil."
by scarrift
Headlines
"New Neopet on the Block" by jen4ever4ree - "Not everyone's like that... and because we're new, we just don't have much colors... yet!"... more>>


Other Stories
---
Café Vita
I go there to study, do homework, escape the practice of brother's band and get a nice cup of Borovan. Café Vita serves the best Borovan on this side of Neopia...
---
---
---
---
---