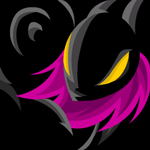 In a blink it came and went, vanishing into the shadow cast upon the ground by the walls of the arena.
by nomad2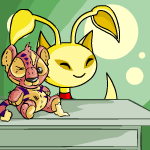 Mr. Fix-It, I Presume?: Part One
I should've realized the second I laid eyes on that guy that he would bring along trouble. But one doesn't exactly expect trouble when one's busy with a customer...
by appaloosa500
Headlines
Out of This World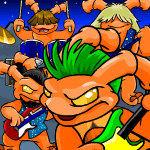 Look out, Neopia! Gründo's here, and they've brought along a whole new trend, taking music to the next level! They aren't just a band…they're a new way of life, and they come straight from the starry depths of our universe! Originating from Kreludor, Neopia's recently discovered moon, Gründo made the trip all the way to Neopia to introduce their space-age music... more>>
Other Stories
---
Unsung Hero
There are unknown and unsung heroes all over the world. This is dedicated to those we don't know and to those unseen!

by laurashrub
---
Snowbunnies: Strange, But Still Lovable
One time, Pooshiligi was talking to Snowy in our Living Room while I was washing the dishes. I overheard (out of boredom, though). This is how their "conversation" went....
---
Freaky Factory Follies!
Hidden somewhere in the dark depths of Kreludor, there is a mysterious building owned and operated by Krelufun Industries, producing toys for Neopets of all types to enjoy.

by dexanth
---
---
---