Your questions answered!
Read the answers to the most commonly asked Neopets questions this week in the Editorial section. Each week the most popular questions will be answered by one of the creators of Neopets, so keep checking back to stay updated.
Inci-Dental Contact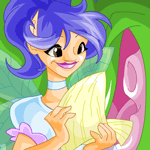 Believe it or not, this flittering faerie is possibly the hardest Neopian to catch up with. She's more shy and elusive than the Shadow Usul, although much prettier to look at. When I first got the idea of interviewing her for the Neopian Times, I searched everywhere for her, but I couldn't find neither wing nor wand of her... more>>
Saying "please" & "thank you" Also Helps...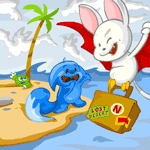 Everyone in Neopia has had a Neopets-related question before, even you. If you think you haven't, think harder because I guarantee you have at some point. Sometime in your life, you've wondered something like, "I wonder where the Fruit Machine is?" or "I wonder how you get that cool secret avatar?". Everyone has wondered things like these!... more>>
Now You're Cooking!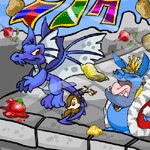 What do you think vegetables are for besides eating? You'd probably say, "Vegetables are just food. What more can you do with them besides eat them?" I had thought that too, until someone pointed out to me that there were things useful with plain old vegetables. Vegetables are the most useful things ever to exist in Neopia. Without them, could we ever have guaranteed wins in the Battledome?... more>>
Other Stories
"A Gift For Honesty" by whyte_tiger - "Stasheff, whatever you're gonna do with that NP do it in a hurry! I'll hold him, just go!"... more>>


"Accepted" by playmobil_is_my_life - "You can be her. Tyrannian Usuki. I have two of them."... more>>


"Fun(less)draisers" by buddy33774 - Lennert's eyes opened wide. "Oh my goodness! The cookies – they've come alive! Oh, this is so cool!"... more>>


It's In-Kreludor-able!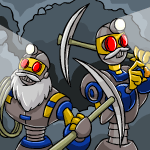 This week's issue is brought to you by: Kreludan Mining Corp.

Submit your stories, articles, and comics using the new submission form.