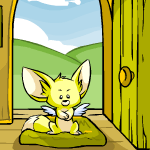 Impostor: Part Three
"Trini?" Puppy said. "So then who's that in the kitchen?"
by charmedhorses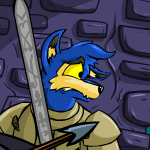 Journey of a Knight: Part Two
Training, as Firiden saw it, was the most important thing for the young Lupe. Firiden could see the raw potential in Jeran's abilities and wanted to make sure, more than anything, that he could harness it.
by laurensama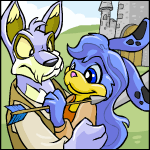 Merogan, Lupe Warrior: Part Two
"Now girls, this is a very important day. I don't want it ruined by silly fighting over nonsense!"
by shadyy15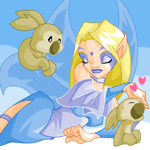 Nikola's Jewel: Part Six
"Are we still in Neopia? Like, Meridell is its own world, but it's still in Neopia..."
by leb388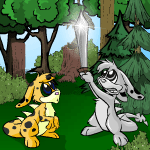 Storm Eyes: Part Eleven
Pravus admired his reflection in a polished shield. He looked the part of a warlord off to conquer. He twisted his lips into a malicious smile. The eye of the storm was sure to be silenced this time.
by allhailtheprincess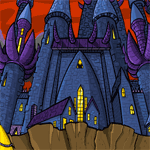 The Curse of the Citadel: Part Seven
"No more am I free. Or was I ever? I thought I was, I really did."
by jinjolover
The Defenders of Light: Part Seven
"Tell them to close off all exits!" I said. It has been a month since our encounter with Ransack. Everything had settled until now.
by npmasterx01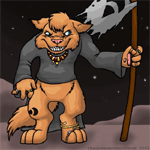 The Legend of the Red Sands: Part Two
The bandits kept calling her Indara… Was that her name? Why were these horrible, bloodthirsty thieves speaking to her as a friend?
by thegreenmooseofdoom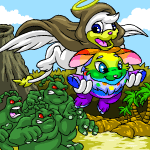 The Light Faeries Apprentice: Part Two
"Your new home," squeaked one of the Grundos, pushing them inside. The huge steel bars clanged shut like before, and the Grundo punched in another security code before they scuttled off.
by neo_star_queen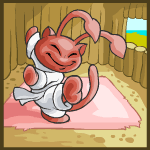 To be a Master: Search For A Red Aisha -- Part Three
Kokyu liked the look of the white-belts. All of them so bright and full of vitality and vigour, and they obviously loved Neo-Kido, as he could tell from their shining eyes and the joyful excitement in their voices...
by shelleylow
Headlines
Which Is Which?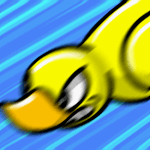 I do the normal routine that most Neopians do on Neopets; Visit Tombola, get some items from the Snowager, train my Neopet, buy items, and all that other good stuff! But over the past few weeks as I have been hanging out at the Trading Post, I noticed some items were the price-of or had the attack-of similar items of a similar name... more>>
Other Stories
Nathan's Song
He sang of many things, it just depended on his mood. If his brothers had been picking on him, he sang a sad song, one of longing for a better life.

by tree_rhymer
---
Lisha's Dream
I wish I could have hugged him one last time before he left. In all the rush, I never even had the chance. And I regret it now. Because this time…This time…I'm scared.

by oily106
---
---
---
---
---