Your questions answered!
Read the answers to the most commonly asked Neopets questions this week in the Editorial section. Each week the most popular questions will be answered by one of the creators of Neopets, so keep checking back to stay updated.
It's Got To Stop Sometime...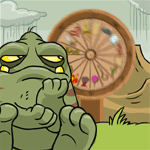 Many, myself for example, are busy telling ourselves "Patience... patience... just a minute longer... it's got to stop sometime... and with a wait this long, the prize has got to be great!" But alas. All in vain, as of this writing. So what's really with this wheel? Is it a hoax (better not be!)? Is it a plot to keep us away from fighting Lord Kass? Are they trying to hypnotize us?... more>>
Which Is Which?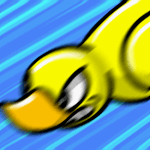 I do the normal routine that most Neopians do on Neopets; Visit Tombola, get some items from the Snowager, train my Neopet, buy items, and all that other good stuff! But over the past few weeks as I have been hanging out at the Trading Post, I noticed some items were the price-of or had the attack-of similar items of a similar name... more>>
Fight or Flight?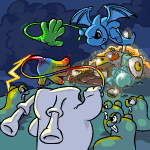 The Battledome. Just mentioning the name evokes vivid images of long, impressive clashes, of pets talented and strong. What is it about this highly competitive part of Neopia that draws people in? What lures people to this sport so much that they spend thousands -- no, millions on training, not to mention weaponry?... more>>
Other Stories
"Nathan's Song" by tree_rhymer - If his brothers had been picking on him, he sang a sad song, one of longing for a better life... more>>


"The Hope Tree" by nincondemius -Marigold loved the Hope Tree, thought Tasha. The strong limbs of the tree were like a second home to the Cybunny... more>>


"Wonderland" by l3estest - Sunshine was so excited about finding her secret meadow that she shared it with two other Neopians that she knew would not blab it or share it... more>>


These Petpets Really Rock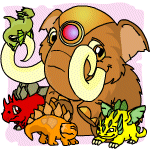 This week's issue is brought to you by: Tyrannian Petpets Shop

Submit your stories, articles, and comics using the new submission form.