Your questions answered!
Read the answers to the most commonly asked Neopets questions this week in the Editorial section. Each week the most popular questions will be answered by one of the creators of Neopets, so keep checking back to stay updated.
NeoPets Merchandise Hits the Streets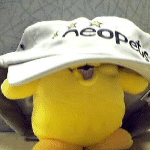 NeoPets Merchandise will be available in three stores in Southern California on November 10th! You are more than welcome to come by and check out all the cool new things we have for sale. For more info, click here. If you plan on dropping by, watch out for life-sized NeoPets.
Kauvara Mixes it Up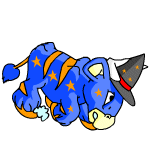 Are you ready to battle Kauvara? Well, she's more than ready to take on any pet in the Battledome, especially if you've ever harassed her in her shop. Just to let you know, she's capable of anything... like turning your pet into a small pile of Sludge. Don't say we didn't warn you.
The Neo-Market Report
Joining our hosts today will be Arvid Grundospeck, Chairman of the Neopian Reserve, who
NeoPets Find New Friend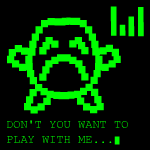 Poor Billy and Sarah won a week
Guild Spotlight
For entries into guild spotlight: neopiantimes@neopets.com
Neopet Version 2 - Relive Neopia
The Pirate Hideout - Go where all the pirates are... if you dare! Hang out with good pirates, evil pirates, fat pirates, mad pirates, etc. It's your decision to choose what type of pirate you are. But one thing's for sure--Pirates love having fun!


THE HOLIDAY GUILD - Like Holidays? Love Holidays? Live for the Holidays? Dress your pet up in the latest holiday fashions, give a Neofriend a gift or a Neogreeting... it's all about celebrating all the holidays! Hip hip hurray!!!


Plump Pets Can't Be Wrong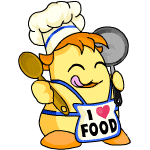 This week's issue is brought to you by: Neopian Fresh Foods

Submit your stories, articles, and comics using the new submission form.