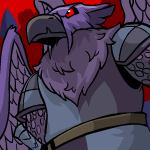 A Letter to Kass
I remember the old times, when you were an innocent young Eyrie from the Citadel. Darigan, for some reason, had been your rival back then, always trying to get ahead of you.
by da_guild_l0ver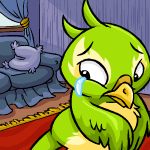 A Pteri's Tear
"Please sis… haven't we lived on the streets long enough? It'd be a change… a good change."
by chocolateisamust
April Fools Madness
"Yeah, Pup. That's why it's April Fools! On April Fools you trick other people!"
by l3estest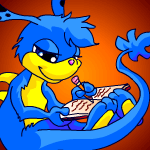 Four Pets and a Neopian Times Submission
"Look, you can do whatever you want, as long as it doesn't break any rules or regulations. Don't go out of the house, and help yourselves to the leftover jelly. But whatever you do, do NOT touch what I'm writing."
by precious_katuch14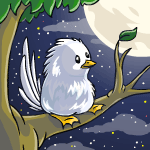 Once in a White Weewoo...
A picture in Linny's mind, of a Weewoo of pure white. Maybe you could say fate put it there. Or delusion.
by ridergirl333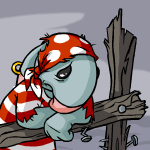 Smiling Through Tears
He can still remember her face, her smile, her voice, her laugh, her love. Her tears.
by niskala_biru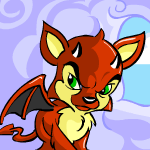 The Adventures of Daine - The Building Scam
"Well you'd all better hurry up, because if I have to spend another ten hours listening to all of this clamor, you won't get a single Neopoint from me."
by taipeiss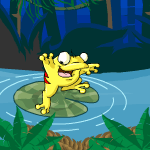 The Great Race
Hopper was speculating about the Great Lily Pad Race, which was coming up soon. He pictured himself winning the race, and disproving all the Quiggles that made fun of him...
by white_jungle_tiger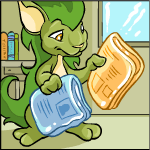 The Jelly Job
"How about a jelly newspaper everyone can eat after reading it!"
by buddy33774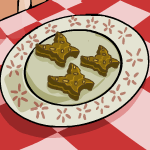 The Revenge of the Earth Faerie Brownies
Let me tell you something. Illusen may be a very nice faerie. She may be charm itself. But the girl does NOT know how to cook.
by kitties_kitties40
Headlines
Tiki Tunes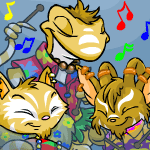 Hey, there is a new sound arriving from Mystery Island and you don't have to be there to appreciate it anymore. The Hikalakas are here to introduce this 'island sound' to the population outside its place of origin, and they hope to gain mainstream success. But can they do it? Will Neopians like this new music... more>>
Other Stories
---
---
The Light Faeries Apprentice: Part One
"Let me see," said Neofaerie, pushing Happiness aside playfully and looking into the mirror. "Wow, it is pretty clear… must be some sort of magic, eh?"
---
---
---
---