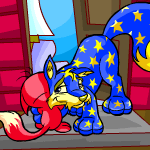 A Blue Christmas: Part Four
"I can't wait to see what kind of surprise Dimetra got for us!!"
by ratdog446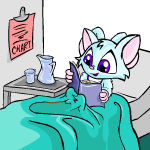 All My Clichés: Part Two
"Why do I bother? Nobody appreciates my dramatics! Besides, most people wouldn't know real artistic talent if it poked them in the tail."
by plushieowner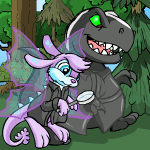 Arkados and Zor: Part Three
"Just… give me whatever punishment I get. I deserve it…"
by sirussblack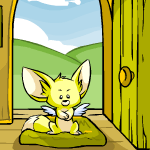 Impostor: Part Two
"Are you feeling okay?" Puppy asked, closing the door while the Faellie continued to cling on to her. "You're acting kind of... funny."
by charmedhorses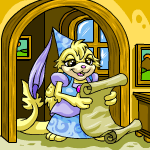 Kaden's Gift: Part Two
"King Skarl is ready to see all of you. He will choose the gift that he thinks will represent you if you are chosen to live in this castle."
by playmobil_is_my_life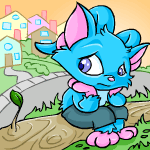 New Beginnings: Part Three
"Grr… that 'lil rat promised he'd bring me with if he went there. I'm gonna go see if I can catch up to him – okay? I'll be back later."
by chocolateisamust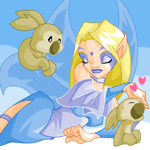 Nikola's Jewel: Part Five
"No--you have to smash the jewel. But then you have to get out quickly. Destroying the jewel will destroy the realm."
by leb388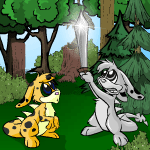 Storm Eyes: Part Ten
Everyone gasped as an explosion of light and warmth washed over them. Morgan looked and saw Cassie at the center of it, glowing silver, radiating warmth.
by allhailtheprincess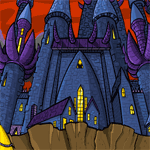 The Curse of the Citadel: Part Six
"I think the weaker the mind, the easier it is for her to put them under."
by jinjolover
The Defenders of Light: Part Six
"Charge!" yelled the Green Knight. The two sides ran into each other making the entire field a battle ground.
by npmasterx01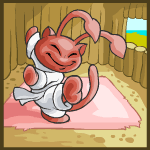 To be a Master: Search For A Red Aisha -- Part Two
Kokyu kept up a strong pursuit, Ki-ai clutched tight in his paws. His lifeforce senses had picked out something, something there.
by shelleylow