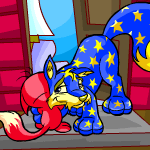 A Blue Christmas: Part Two
"You miss your friend, don't you?"
by ratdog446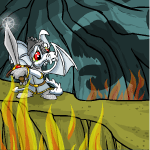 Evander of Riverence: Part Three
Evander walked across the meadow to where the celebration was being held. As soon as he arrived, the crowd begun to holler and cheer with excitement.
by dancepixie100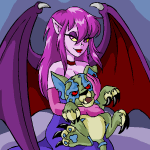 Forgotten II: Part Two
"Wow, I wish this could stay forever…" Plessa murmured, laying her green head on the fluffy pillows. "This is going to be the best week of my entire life!"
by moonstar_cutie67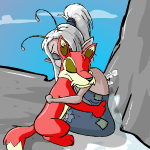 Grey Despair, Golden Hope: Part Seven
A single tear slid down my cheek, quivered at my chin, and dropped onto the Star. And something happened. I guess you could call it a miracle...
by ridergirl333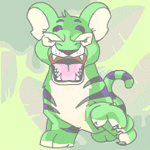 Identity: Part Four
"Thank you… but are you sure you're just going to give it to me for free?" I was being cautious… in case she happened to want anything in return.
by chocolateisamust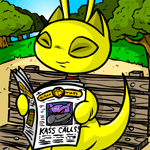 Kass, Are You There? It's Me, Sunny: Part Five
"Kass, you can't stop me from going to the Citadel of Darkness!" I screamed, breaking loose from his 'hold' and running across the room to another door.
by shoyrumastertrainer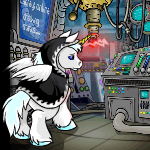 Lab Ray: Part Eight
Sloth then started off towards the control room. Someone else had to have hit that button besides Tanul, because Tanul never did anything without Sloth's approval. So who was it?
by chipster33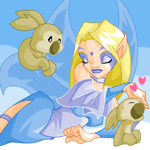 Nikola's Jewel: Part Three
"The search came up with nothing. That item's not in any shop in Neopia."
by leb388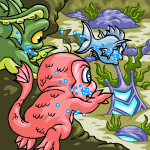 Operation Neopia: The Whirlpool -- Part Three
"Don't worry, she'll be okay! Nahum watching to pull her out if the rampage stops. The whirlpool is a giant robot so it should be destructible," Aych said holding the pets back.
by monarchistknight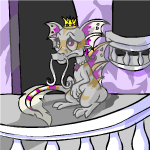 Princess of Erodaire: Part Four
"Stairs...lies...run...over...stay calm..." I whispered to myself and withdrew the blade from under the pillow. I held it up and it met the full moon's rays which shone through the window.
by christinetran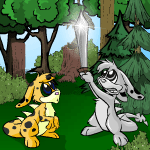 Storm Eyes: Part Eight
Morgan told them all about the dream and the images he had seen. He told them about everything except for the scene involving Cassie and the black void.
by allhailtheprincess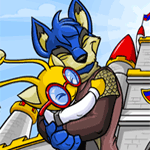 The Adventures of Lisha and Jeran: The Storm-Clouds are Rising -- Part Two
"Shhh... don't panic," he whispered, speaking more to his brother than anyone else. "But I think we have company."
by ridergirl333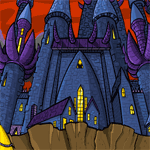 The Curse of the Citadel: Part Four
"Ahaha," laughed Bel, insanely, "Those are the most gullible, stupidest Neopets EVER! Mya, do your thing."
by jinjolover
The Defenders of Light: Part Four
"I will see you again! When I do, you will be sorry," said Chameleon. He fled from the room in a hurry.
by npmasterx01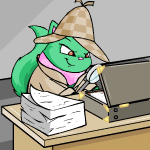 The Information Abduction: Part Two
"I still find it incredibly odd that you went barefoot, but then again you haven't been that successful lately, except for that childish attempt at a Sloth Appreciation Day..."
by appaloosa500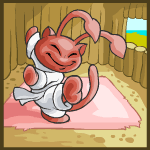 To be a Master: Hidden Powers -- Part Five
"Aragon," she said gently, "I want you to understand that I never want you to do that again. Taking on that Monocerous was a dangerous thing to do...."
by shelleylow