Your questions answered!
Read the answers to the most commonly asked Neopets questions this week in the Editorial section. Each week the most popular questions will be answered by one of the creators of Neopets, so keep checking back to stay updated.
Are YOU a Bucca-newbie?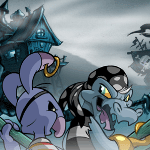 Aye, notice this new pirate madness spreading over Neopia? Well I sure do see. Now let me tell you somethin', pirates are not cute, handsome, brave, courageous, kind, or even be cleaning up after themselves. In fact, they be yellow-toothed, greedy, messy, brave-less, selfish, scurvies! Ar, but why I be badmouthing pirates?... more>>
Double Vision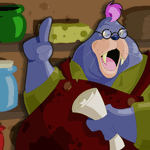 Have you ever wondered why you see your own or other pets walking into things, squinting to read books, or mistaking piles of dung for chocolate? It's not always a case of Blurred Vision -- it may be because they're losing their eyesight. Just how do Neopets lose their eyesight? Well, it could be from old age, maybe having read too many books in the dark, or possibly that three-year-old rotten omelette from the back of your Safety Deposit Box that you fed them... more>>
No Neggs? No Problem!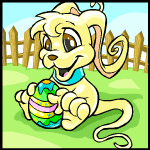 With Easter right around the corner I can imagine that most of you Neopians out there are busy decorating your Neohome with fresh spring flowers and little plastic trinkets fit for the season. For many of you, buried beneath that cheery expression on your face is probably a fear that you won't be able to afford any Easter neggs this year... more>>
Other Stories
"Cadima The Uni: Island Princess" by cruzerchic123 - Somehow she thought she had been to Mystery Island before, but it couldn't be, could it?... more>>


"Sound Sleeper" by charmedhorses - Rasco's teacher made an important announcement. "Today, class, we're going to be taking a little field trip."... more>>


"The Foretelling Journey" by goldeneaglestar7 - "You cannot harm Meridellians!" she protested. "They're just under a spell -- it will wear off soon!"... more>>


Token Effort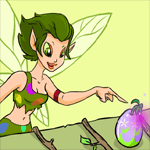 This week's issue is brought to you by: The Neggery

Submit your stories, articles, and comics using the new submission form.