Editorial
You began a story about Maraqua and the pirates just before Maraqua was destroyed...it said the story was "to be continued..." Are you going to continue it?
Apologies, we did mean to continue this story, but had so many other things to work on at the same time. It got pushed so far back that we have decided to go straight into a new more interesting plot and possibly return to the ruins of Maraqua at a later date.
Will Neoquest still be up after five people have beaten the insane level?
Yes, NeoQuest will still be up, we are just giving special prizes to the first five people that complete it on the hardest level.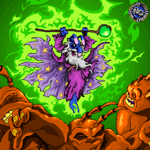 What do I do if I accidently clicked log out? How do I get back?
The 'Log Out' button on the yellow side bar is there for people that share a computer with other NeoPets players, for example in a library, internet cafe, school, or at home if your brothers/sisters/mum/dad play. To change to a new account, or to log back in with your account, simply click on the 'Log In' button on the yellow side bar. Then enter your username and password and you are logged in as normal.
What is the difference between 9-12, 13-17, and 18-21? What happens if you REALLY love neopets (like me:P) and you become older than 21? Do you boot us out of the game?
The different age groups are 8 and under, 9-12, 13-17 and 18 plus. We have to ask your age group when you sign up due to COPPA regulations. These are laws designed to protect young internet users and they affect what you can and can't do on NeoPets. If you are under 13, you need your parents to give their permission for you to chat with other users, or take part in any sponsor activities.
Lol, no we do not stop people playing when they turn 21, we have many adult players (even a number of grandmothers and grandfathers) who enjoy playing NeoPets, and can continue to do so for as long as they wish.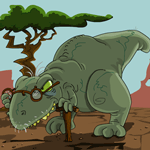 When I'm on Neopets, I never get any advertisment pop-ups, but my friend does. Why is this??
You friend must be running something else because we NEVER have pop up windows. Both Adam and myself despise them and we will not allow them on NeoPets. We try to keep our advertising to a minimum and make it as unobtrusive as possible. The only things that really pop up in a new window are there to make navigation easier such as when you buy an item, are waiting for a battle, or are playing a flash game.
I tried to send a neomail to someone who wasn't my Neofriend and it said that I couldn't send the Neomail because that person wasn't my neofriend. What does that mean?
It means that person has chosen to only receive Neomails from people that have added to their Neofriends list. This is one of the privacy options you can choose by clicking on the Block link in the Neomail area.
Where are the Discount Cards?
Oops... The Discount cards will be linked to from the Space Station very shortly :)



Will NeoPets merchandise ever be sold in stores?
Yes, we are going to be doing a limited test next weekend in a few Southern California locations. More details will be given out on New Features, and (fingers crossed) if all goes well we will be looking to expand to other locations.
---
Need more help?
If you have a question that you think should be answered here, e-mail it to editor@neopets.com. The most common questions will appear here next week.
Quote of the Week
"Technically, nothing is impossible, and one can always achieve something they wish to."
Great stories!
---
Chia or Cheeseburger?
I opened my mouth with delight, my tongue was drip, drip, dripping--I wanted a Chia burger.
---
---
---
---