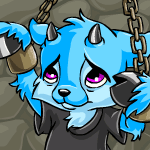 All The Colours: Part Eighteen
"I thought you were going to stay like that for ever!" She hit my arm. Rather hard. "Don't DO that ever again! It's not funny. You scared the life out of us!"
by hot_pink_lizard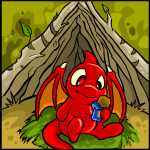 Bart Mint Bart: Part Four
"Don't leave, Joe," a voice said next to him. Joe's eyes widened and he turned towards the sound of the voice, but could see nothing in the blackness.
by futureshrinksme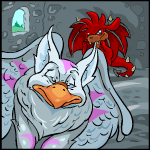 Dark Flame: Part Eighteen
"You know, it's not just me that wants you to turn back," he said. "All the elements want it. It's just only I can contact you in this manner."
by child_dragon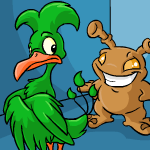 Dealing with a Grundo: Part Two
"They can't help the way they were born," she said, putting her book down. "Besides, don't you ever feel discriminated against?"
by joey200010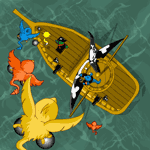 Deckswabbers and Destinies: Part Seven
"We're under attack!" Kara Lee yelled. "They could be coming from any direction. I'll bet my last dubloon, this is Goldtooth's lot. They'd outnumber us four to one."
by ridergirl333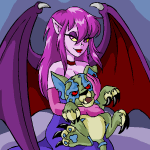 Forgotten: Part Two
"Well, I think all you Faeries know what this is about. This is about castle-sitting for a month. This will be paid in Neopoints and items and you will all be able to pick an item from my Hidden Tower. Is this clear?"
by moonstar_cutie67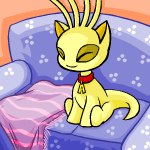 Katanya: Part Eight
"My cloud racer? No way, I just washed and waxed it yesterday, and you think I'm going to lend it to some sweaty Lupe kid? Dream on!"
by amysaisha101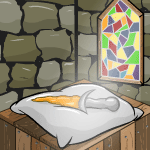 The Carrotblade Incident: Part Two
"Hedwig and I just went out for some sausages and guess what! WE FOUND A NEOPIAN TIMES WITH LINNY ON IT!"
by laurensama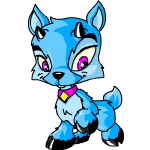 The Curse of the Dark Nova: Part Three
Her eyes wondered over to her bedside table where her weapons and armor had been placed. A long silver sword, a short sharp blade and a chest plate, all gifts from the guardian Faeries.
by dancepixie100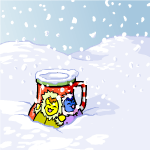 The Mug: Part Two
"Illusen doesn't know you're here, does she?"
by laurenzoren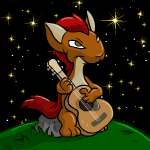 The Path to the Stars: Part Three
"I know you guys don't like this," Tranis continued in an effort to persuade the rest of the band, "but think of it this way. A meal will be gone in ten minutes..."
by buddy33774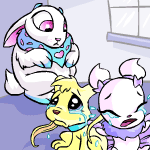 The Return of the Terrible Two: Part Four
"Okay, we'll pay. I-I mean play! But first… we're going shopping."
by bqueen6430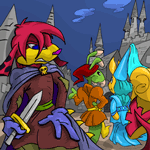 The Zafara Assassin 4: Darkness and Light -- Part Ten
"It's time kid. Go get that statue and prove to them all that you are good enough to be a thief and assassin..."
by meratocat