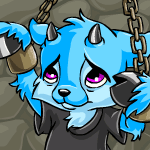 All The Colours: Part Fourteen
"The ground opening up could be anything from a rift to a rabbit hole…"
by hot_pink_lizard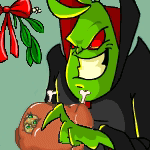 Christmas with Dr. Sloth: Part Two
After a moment Meggiemufin coughed, and nervously asked the green-faced stranger, "Is there something I can help you with?"
by meggiemufin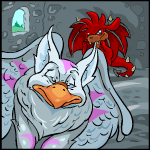 Dark Flame: Part Fourteen
"We can find him," I said sharply, "I can feel the trail of power he left. We'll just follow that."
by child_dragon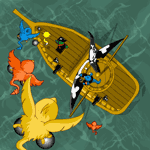 Deckswabbers and Destinies: Part Three
"Kara me lass, look at this map. I know we were originally going on our usual raids, but take a look at this map."
by ridergirl333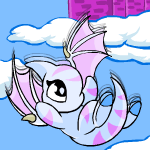 Dropped from the Skies: Part Six
"You pushed Casidrelle off Faerieland, I will not let you do the same to me!"
by furbyfun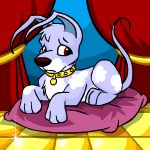 Gelert's Pride: Part Two
Mystic had a shocked expression on her face. "You want to help me? Well, yeah, sure, okay. I guess you could help."
by softcouch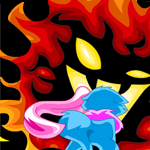 Ghoul Hunters: Part Four
"Ha! You're one to talk!" Kerfon said heatedly. "Bringing Meuka here was your idea in the first place!"
by bluescorchio104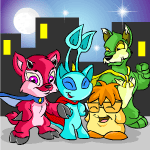 Jay and the Super Authors Strike Back: Part Six
"Wocky got your tongue?" Rosie said, winking.
by erika_idle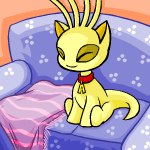 Katanya: Part Four
"I have a feeling I'm going to regret this," Furg announced, "but I'm sending you blockheads back out again."
by amysaisha101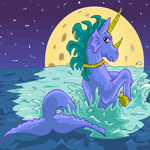 Legend of Harquin: Part Five
Approaching as softly and silently as a shadow, there loomed a dark, sleek shape with gleaming yellow eyes looming out of the blackness.
by shelleylow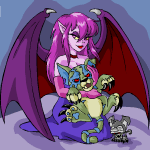 Pure Darkness: Part Three
"Alright, then. Let's go in and get this over with." Still doubtful, the glowing Lupe trudged toward the silver version of the Neolodge.
by superixionffx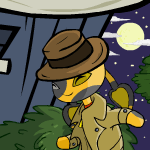 The Emerald Weapon: Part Two
"Where in blooming Neopia are we?" asked Spike. He and the others were now awake. They each also looked around the strange surroundings.
by immortalmina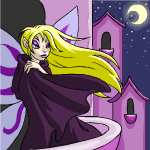 The Lost Queen: Part Ten
Fenella stood in her royal splendor against the twisted trees and eternal night. Quietly she waited, but what she waited for she couldn't say.
by laurensama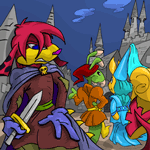 The Zafara Assassin 4: Darkness and Light -- Part Six
"I have to go," he said. "I can not leave her to be on the whim of Jown. Who knows what that Kougra will do."
by meratocat