Your questions answered!
Read the answers to the most commonly asked Neopets questions this week in the Editorial section. Each week the most popular questions will be answered by one of the creators of Neopets, so keep checking back to stay updated.
Creation Theory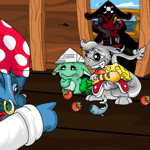 Is your adventure one that you hard on but gets a one-star or two-star rating? It's time to unlock the adventure and touch it up. Do your touch-ups it well, and the ratings will soar! But if you're not sure what to do to improve your adventure, this article is a great place to start... more>>
Destruct-o-Facts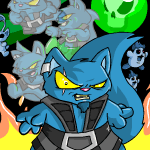 When I first played MAGAX: Destroyer I hated it. Magax was hard to control and kept gliding into those Ghosts. The fact that Hubrid Nox hovered over his head didn't make things better. Then I noticed the high-score table. I realized that the score was very low compared to how hard it was to get into other games high score tables. The key to get a good score is controlling Magax properly; this isn't as hard as it looks on the first try. You don't choose the speed at which Magax moves, you just point him in a direction and he will start accelerating in that direction... more>>
Idle Thoughts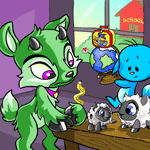 After spending hours racking my own brain and interviewing a multitude of other petpets, I have uncovered countless worries that seem to be haunting petpet minds far and wide. Many petpets fret that pets will make new friends and no longer have time for their little pals; others worry that their pet friend will be lonely at school all day without their beloved petpet!... more>>
Other Stories
"Eve" by arula100 - "Do you think there's more to Christmas? More to it that getting gifts?"... more>>


"A Gift from the Heart" by fostic_popcorn - Hoji just groaned and covered his eyes with his hooves. It was going to be a long day... more>>


"To Give, to Love" by smileyface12_5690 - As Christmas came ever closer, though, I started seeing an old, wrinkled Usul come by the donation booth everyday... more>>


It's NeoFlu Season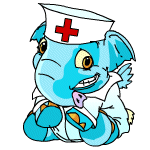 This week's issue is brought to you by: The Neopian Pharmacy

Submit your stories, articles, and comics using the new submission form.