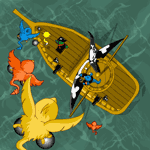 Deckswabbers and Destinies: Part One
"Sorry I startled ye, lass. Me name's Cap'n NightLupe and I'd like to speak to the young 'un Marcus in private."
by ridergirl333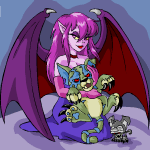 Armades' ears pricked forward warily. We listened in silence for a moment. Then the cackling came closer, louder.
by superixionffx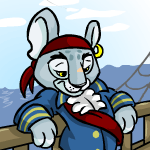 Keeshi longed to be a pirate. Or a buccaneer, if there was a difference between the two. She wondered how exciting it would be to fight off an army of evil pirates, steal treasure chests looted with money.
by __deluxe__
Headlines
"The Best Christmas" by ginger23456 - She watched two young children, a boy and a girl, building a snowman. Their faces were filled with happiness and joy, not like Marcus's face... more>>


Other Stories
Holiday Ordeal
"Today is a very special day. I'm taking the two of you with me to pick out a Christmas tree in Happy Valley! It will be so much fun, you guys will really like it… trust me..."

by x_roxychic_x
---
The Lost One
"Hey, my owner smells. You've got it easy," Katie said, as she started walking alongside Claire. "Plus, I'm sure somebody will adopt you! You're kind, funny, sweet--"
---
Extreme Sports -- Neopian Style: Part Two
I know this is the most extreme sport mentioned so far, and it may sound a little, well, extreme. But the sport of hurling cheese has been a proud tradition throughout the ages, especially in Meridell.
---
Seven Ways To Waste NP
I ask you — when have you ever heard anybody brag about how many Neopoints they wasted on shop upgrades, or how much money they lost playing Scorchy Slots? Never.

by simsman24000
---
---
---