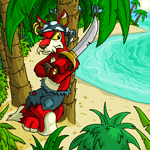 A Tale of Brazen Ice: Part Two
"Arr, we heard a Lupe is around that has stolen a full treasure map from me hearties. Arr, this Lupe will pay a price for this action."
by harpytimber5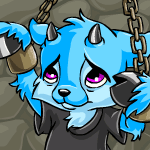 All The Colours: Part Twelve
"What have you done with Waterlily?"
by hot_pink_lizard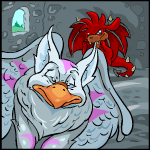 Dark Flame: Part Twelve
He fell, straight down onto the barrier. It flashed with power but Un-eairkagh did not open his wings to get away.
by child_dragon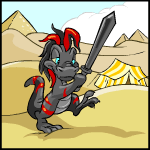 Deathwoven: Part Six
Shaking her head abruptly to shake raindrops from her eyes, Whisp did not wait for an answer from the sandy Draik opposite her...
by catlady87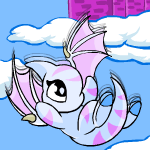 Dropped from the Skies: Part Four
"Now, Starilya, try to come through." Intrigued, the speckled Shoyru ran directly at the wall.
by furbyfun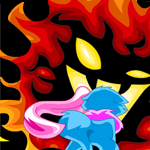 Ghoul Hunters: Part Two
"Whatever!" Thepyt said exasperatedly. "The point is, if we manage to get rid of all the nasty meanies in Neopia, there would something in it for us!"
by bluescorchio104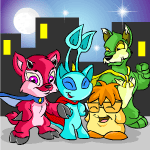 Jay and the Super Authors Strike Back: Part Four
The dark shadow ran down a corner and stopped. A 10 foot wall of brick was blocking the way to the other side of the street. The Super Authors and Spot cornered the shadow.
by erika_idle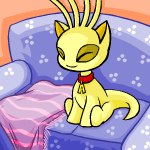 Katanya: Part Two
Katanya squealed with happiness, and tried to reach the kettle, but it was beyond her grasp. Katanya thought for a moment, and then moved back. Concentrating hard, her eyes flashed…
by amysaisha101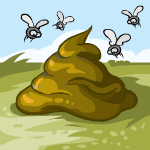 Legend of Smellyworld: Part Eight
"Just maybe…" said Laura gripping an arrow. "If I can manage to get their Darigan necklaces, we can reduce their power. Oh, if only I could get a good shot…"
by y_lime_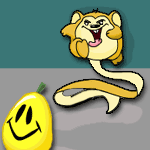 Never Play Meerca Chase With a Lupe: Part Twelve
"All they want to talk about is Meerca Chase. But I don't wanna talk about Meerca Chase anymore... and they don't know anything else."
by stoneman3x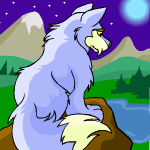 Once in a Blue Moon: Part Three
It was only a week until the next full moon, and time was running out for Garoth. He could only hope that somehow, a miracle would be granted him -- a blue moon.
by tolkienlordofthering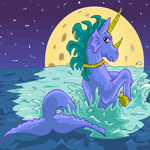 The Legend of Harquin: Part Three
Seth couldn't believe his luck. Here was a ship that was not only going to find Harquin; they were going to capture her as well!
by shelleylow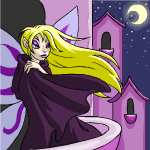 The Lost Queen: Part Eight
"Yelian… do you possibly know what happened last night?" she questioned delicately. The Fire Faerie gave a nod and twisted at her fingers.
by laurensama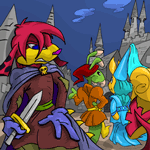 The Zafara Assassin 4: Darkness and Light -- Part Four
"Where are we going? Is Zana going to be okay?" He has asked that second question countless times already.
by meratocat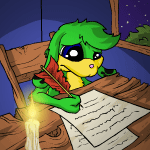 United As One: Part Two
Now her daughter had gone to bed, and Bella the skunk Zafara was at a loss to do. Should she climb up there and steal her daughter?
by arden_starr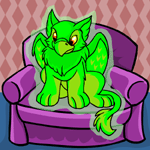 Wings of Fire: Part Six
An old grey Eyrie. My eyes narrowed. This must be the magician Tallan had told me about -- Chakosta.
by frostcrystal