Headlines
Prizes Galore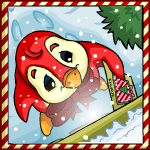 This week's issue is brought to you by: The Advent Calendar
Other Stories
Holiday Ordeal
"Today is a very special day. I'm taking the two of you with me to pick out a Christmas tree in Happy Valley! It will be so much fun, you guys will really like it… trust me..."

by x_roxychic_x
---
The Lost One
"Hey, my owner smells. You've got it easy," Katie said, as she started walking alongside Claire. "Plus, I'm sure somebody will adopt you! You're kind, funny, sweet--"
---
Extreme Sports -- Neopian Style: Part Two
I know this is the most extreme sport mentioned so far, and it may sound a little, well, extreme. But the sport of hurling cheese has been a proud tradition throughout the ages, especially in Meridell.
---
Seven Ways To Waste NP
I ask you — when have you ever heard anybody brag about how many Neopoints they wasted on shop upgrades, or how much money they lost playing Scorchy Slots? Never.

by simsman24000
---
Pure Darkness: Part One
Armades' ears pricked forward warily. We listened in silence for a moment. Then the cackling came closer, louder.
---
The Pirate: Part One
Keeshi longed to be a pirate. Or a buccaneer, if there was a difference between the two. She wondered how exciting it would be to fight off an army of evil pirates, steal treasure chests looted with money.

by __deluxe__
---