Your questions answered!
Read the answers to the most commonly asked Neopets questions this week in the Editorial section. Each week the most popular questions will be answered by one of the creators of Neopets, so keep checking back to stay updated.
Give 'Til It Hurts?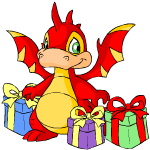 Well the Christmas and the New Year are not so far away after all. But what is the one word, almost most important thing about it? The problem of finding a right one, can give you a headache, receiving that right one, can make you floating from happiness even higher than the Faerieland is. So what is the magic word? Gifts... more>>
Get In Where You Fit In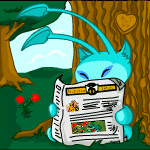 For many, Neopia has been in it's beautiful, colorful, and extremely addictive existence. With over forty types of unique and exceptional Neopet species, huge lands where adventure flows through fields of excitement, and dozens of exhilarating games to play until your eyes melt out of their sockets, Neopia is a very special place indeed. Each and everyday children jump out of their seats as soon as they hear the final bell of the day, eager to travel once again to the fantasy world we know as Neopia... more>>
Proceed With Caution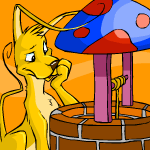 Every place in Neopia has its dos and don'ts. Some places have more than others. I mean, how could I know that my encounter with the Wheel of Misfortune would turn out to be so... misfortunate? How was I supposed to know what the Mystery Island Cocos meant when they 'wanted me round for dinner'? The point is, you have to be very careful where you tread in Neopia. Very careful. more>>
Other Stories
"The Best Christmas" by ginger23456 - She watched two young children, a boy and a girl, building a snowman. Their faces were filled with happiness and joy, not like Marcus's face... more>>


"Pink Eyes: An Ode To Arthur" by roxycaligirl101 - Pink Eyes loved the color pink and almost everything pink; it's hard not to when its in part of your name. In addition, the Usul loved to read The Neopian Times more than anything... more>>


"Holiday Ordeal" by x_roxychic_x - "Today is a very special day. I'm taking the two of you with me to pick out a Christmas tree..."... more>>


Prizes Galore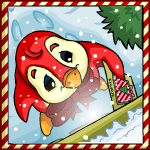 This week's issue is brought to you by: The Advent Calendar

Submit your stories, articles, and comics using the new submission form.