Your questions answered!
Read the answers to the most commonly asked Neopets questions this week in the Editorial section. Each week the most popular questions will be answered by one of the creators of Neopets, so keep checking back to stay updated.
The Snowager is Awake!!!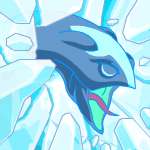 You better run before it eats your pet!!! Or, if you think your pet is tough enough, you can challenger the icy worm in the Battledome. Just make sure you're not one of those people that have created multiple accounts to steal his treasure or the Snowager will really let your pet have it.
Top NeoPets Hear a Familiar Howling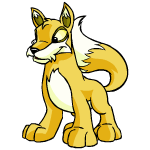 There must be something in the Neocola or maybe it's just the weather--Lupes have crawled into third place on Neopia's Most Popular Pet ladder, and if things continue to stay this way, well, we could have a new number one pretty soon... and who knows what will happen after that. Lennys move to 41st?
The Neo-Market Report
Joining our hosts this week will be King Roo, CEO and Chairman of Dice-A-Roo Industries, PLC., who
How Much Can You Eat?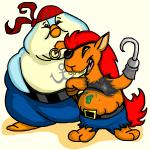 When you think of pirates you think of food, right? C'mon, pirates eat a lot and they're quite messy too. Everyday at 2 pm NST, the pirates of Krawk Island will eat their little hearts out. Check out Food Club, that's if you've got the stomach for it.
Guild Spotlight
For entries into guild spotlight: neopiantimes@neopets.com
Official NeoQuest Guild - Join up with the greatest NeoQuest guild in Neopia. Meet other players trying to make their way through the game, share tips, strategies, and much, much more.


The Ski Lodge Mystery Guild - Urge for more Sacrificers? Dying for more Ski Lodge Murder Mystery? Another Round of the Krawk Cup Championship on your mind? If you enjoy the many adventures the chaotic NeoPets Team venture into, this guild is perfect for you!


Neopian Armed Forces - Dr. Sloth, the Neopia's worst criminal mastermind ever, plans total world domination. With his powerful Grundos he has taken over many planets. Now, once again, Neopia must be his, but little does he know that NeoPets from all over are joining together to stop his evil plan.


Wishes Do Come True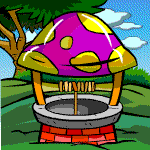 This week's issue is brought to you by: The Wishing Well

Submit your stories, articles, and comics using the new submission form.