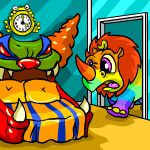 A Visit From Aunt Tule
SeaZ0ne jumped when she saw what it was. It was a big bed -- at least she thought it was a bed.
by charmedhorses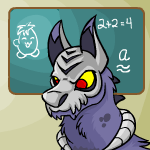 Clumsilily's Math Nightmare
Bakhet kept scribbling on the board and drawling on about 2 x 2 = 4 and other boring equations that Clumsilily didn't care about.
by lndustrious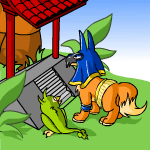 Codestone Hunters: See the Zei
The Lupe smiled, reaching out to give him the Codestone. He reached out for it with a wing, as a Zei Codestone appeared before him. He tried to reach for that as well, but somehow he could not…
by lost_desert_fan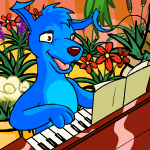 In The Spotlight
You could tell that Glasserine was very serious about her playing; she locked her eyes on the bundle of notes on the single piece of paper which held a masterpiece.
by one_two_three456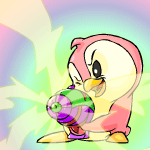 Showdown with Boochi
"I… I'm a baby?" she whispered, stumbling back in disbelief. Then, she broke out in baby's tears. "WAAAAAAAAA!"
by ridergirl333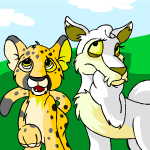 Sometimes Dreams Do Come True…
The cabins existed no longer, and were merely a pile of scrap wood in the dumpster. Each pair of Neopets had their own room. Everybody was delighted. Well, almost everybody.
by quidditch_ash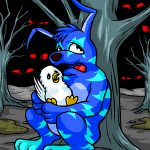 The High Lady
"Oh Hedwig… I think this is really bad," the Gelert cried out as Hedwig sunk further within his paws.
by laurensama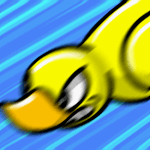 The Stolen Battle Duck Crisis
"Oh man, I knew I forgot something at home. I really don't want to wait until my owner gets home. Then she will know what I've done!"
by chia_lover01
Headlines
It's the One
Four You!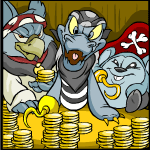 This week's issue is brought to you by: Bilge Dice
Other Stories
---
A Guide to Winning Trophies #9
So, are you ready to win some trophies? This week will be on Dubloon Disaster, Extreme Herder, Maths Nightmare, and Cheeseroller.
---
Katanya: Part One
Whisper had left plenty of food and toys for Vai and her younger Lupe brother Keagn, but even a new golden bike and archery set wouldn't help to stem Vai's misery.

by amysaisha101
---
---
---
---