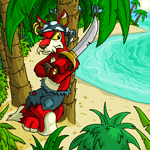 A Tale of Brazen Ice: Part One
"Aye, Cap'n, if it's the color of me money ye wants, then here's the color of me money." He reached into his pocket and pulled out a one coin dubloon.
by harpytimber5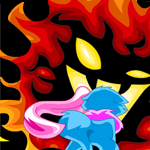 That's funny, he thought. I could have sworn that I heard the noise coming from there…
by bluescorchio104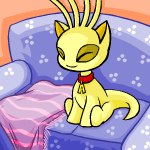 Whisper had left plenty of food and toys for Vai and her younger Lupe brother Keagn, but even a new golden bike and archery set wouldn't help to stem Vai's misery.
by amysaisha101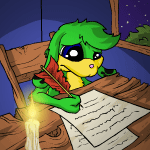 For Dayon, no poem was good enough -- he was a perfectionist, and wouldn't rest until his latest haiku was finished. Writing was his only relief, and it eased his pain.
by arden_starr
Headlines
"The Stolen Battle Duck Crisis" by chia_lover01 - Even though no one had seen the crime she had just committed, she felt as if everyone was looking at her suspiciously... more>>


Other Stories
---
---
---
A Guide to Winning Trophies #9
So, are you ready to win some trophies? This week will be on Dubloon Disaster, Extreme Herder, Maths Nightmare, and Cheeseroller.
---
---
---