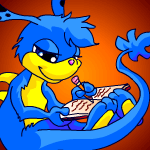 Another Story SeminarIn this article, we'll move onto using the characters and creating a plot.

by oily106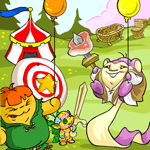 Caption Contest BluesDon't worry, help is on the way! I am not that good at making captions funny, but I can surely try and help a fellow Neopian out.

by kkaf1675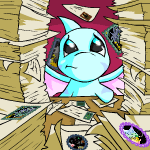 Dear TroxyWho does the world's best advice column leave in charge when she goes on vacation? Her Angelpuss, of course!

by roxycaligirl101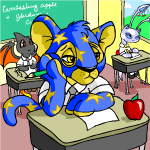 Is Your Pet Ready For Neoschool?It's a chance to give our pets a little responsibility and some trust, and teach them the value of hard work. But perhaps Neoschool isn't right for every Neopet.

by meilingcat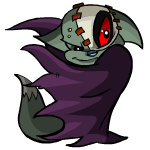 Lifestyles Of The Affluent And Illustrious: Eliv ThadeOut of curiosity, I decided to go interview the master of anagrams, Eliv Thade. We're outside of Thade's mansion now.

by spirit_wolf72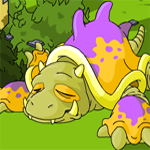 Other Reasons For The Meridell DisappearancesSo what happened to Illusen, Potato Counter, and the many other fun attractions of Meridell?

by simsman24000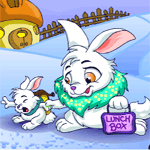 Parents Just Don't UnderstandI've compiled this list of six reasons why playing Neopets is not only a non-destructive habit, but also a healthy experience.

by taffychic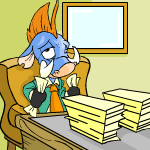 Pyramiding the MarketYou aren't going to get rich with all your assets sitting in the Bank. The Neopian Stock Market can make a lot more NP.

by roweslab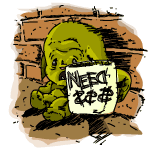 Still Broke? More Tips To making Your Own Items By HandI'll not only include how to make more hidden tower items and such, but also I'll include a list of food substitutes...

by cebu_that_meows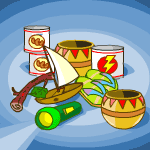 Trash and Treasures: Confessions of a SDB Packrat and How to DownsizeWhether they are considered collectors, investors, hoarders, or, to be frank, habitual packrats, having 154 Pepperoni Omelettes is not the least bit peculiar...

by dyst0pia
Headlines
Tired of Being Cap-shunned?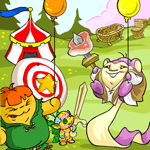 Wouldn't you rather burst into tears when you read the funny captions on the Past Winners page? I know I personally do! The thing is, I am definitely never any good at writing witty captions for the caption contest. Whenever I think of a great idea to enter, it always turns out dull and pointless when I actually get it thought out and typed... more>>
Other Stories
Rice Cracker Rush
"No, they're not coasters, silly," Azure said, grinning, "they're rice cakes. They're very healthy."

by bludragn3
---
Ameesa's Clearing
Ameesa couldn't fall asleep, but at the same time, she didn't want to, because that meant that morning would come and she didn't want that to happen because that meant Neoschool…
---
The Lupe Who Didn't Hunt Chias: Part One
The blue Aisha sitting next to me glared and moved back a seat. What's up with her? I thought. As she moved toward the back of the room, I heard her mutter something about Chias.
---
Once in a Blue Moon: Part One
Garoth's paw shot up, and the teacher called on him. "Is it possible for the moon to appear blue?" he asked hopefully.
---
---
---